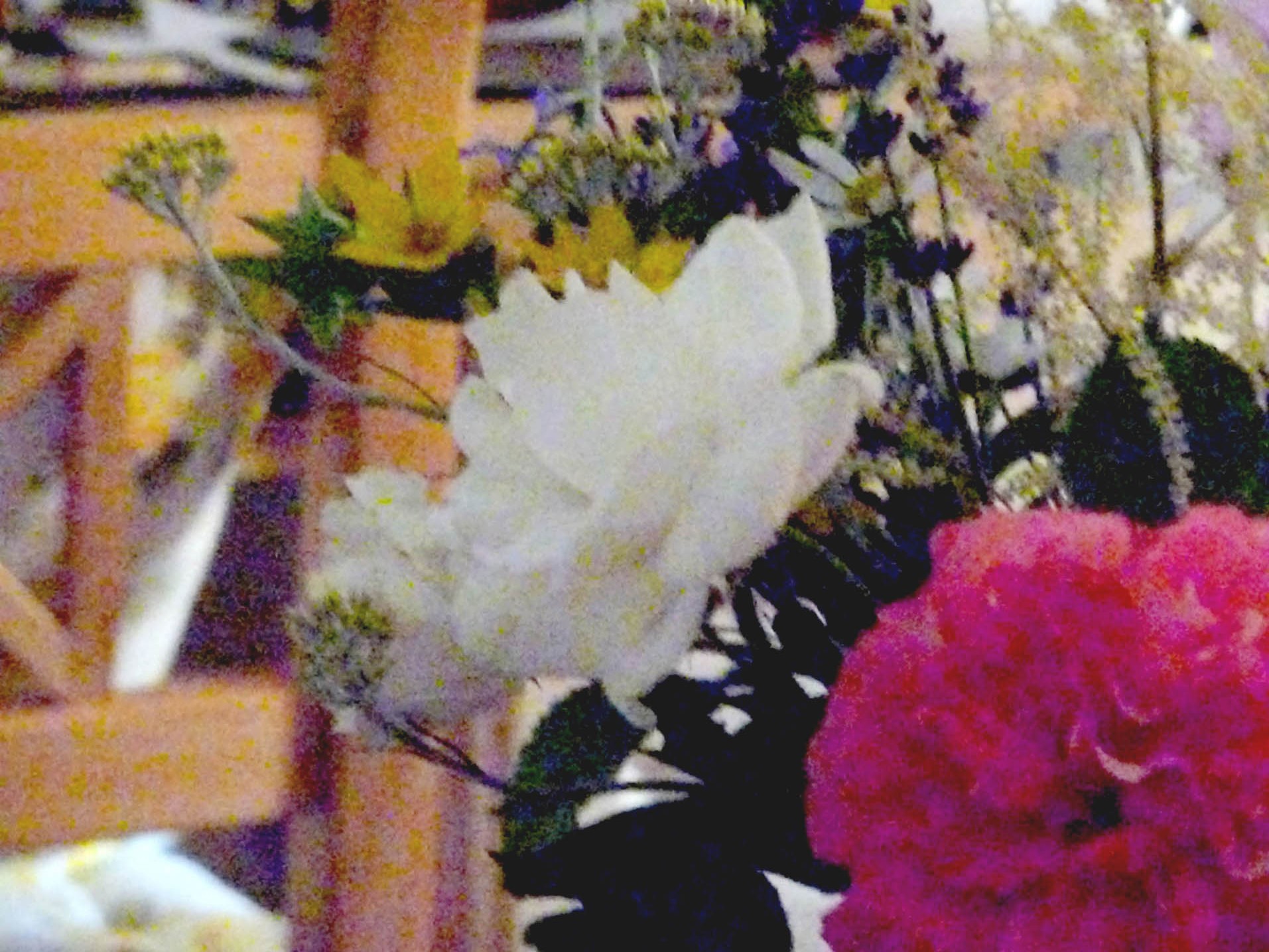 "War is everywhere, there is no security any more ...
But - GOD will take it in HIS / HER HAND
and brings PACIFICATION"
At the very moment
SHRI MATAJI MAHADEV MEENA MA SHIVA
pronounces these words -
SHRI MATAJI looks at the "SNOW WHITE - ROSE" -
"ROSA - SNOW WHITE "
A DOVE - like a painting ! ! !
GOD reveals to you the
SHANTI - DOVE - formed by the
white petals of the "ROSA - SNOW WHITE"
Remember - in GRIMM`s FAIRY TALE :
"SNOW WHITE AND THE SEVEN DWARFS"
SNOW WHITE eats the poisoned apple
and is "DYING" …
In a glass coffin the PRINCE`s servants
carry SNOW WHITE to his castle -
as the servants are stumbling over a shrub -
SNOW WHITE spews out the poisoned apple -
Now the PRINCE can marry his SNOW WHITE ...
Here is the parallel to
the KING`s SON and MAHADEV SHIVA -
the poison does go …
The Topics in the World -
Persecutions - Non - acceptance ...
the "Poison of the World ..."
GOD grants
a most beautiful DOVE -
the SYMBOL of PEACE …
With LOVE
Mataji Mahadev Meena Ma Shiva
Comments :
Beloved Shri Mataji,
the tiniest impression - what effects YOUR LOVE and YOUR SACRIFICE
have on world affairs - that which is being TRANSFORMED ...
In LOVE, DEEPEST GRATITUDE
and in PEACE through HIS / YOUR GRACE
E.S.
Austria
DEAR SHRI MATAJI MAHADEV MEENA MA SHIVA !
THANK YOU FOR THE HOLY PEACE MESSAGE OF JULY 23rd !
HOW TENDER , PURE AND BEAUTIFUL THE SHANTI DOVE IS
IN THE "SNOW WHITE ROSE" -
AND THE MOST MIRACULOUS IS
THAT GOD makes THE GREATEST FAIRY TALE COME TRUE
AND WILL LEAD THIS UNCERTAIN WORLD INTO PEACE !
IN GRATITUDE AND LOVE
M. K.
Austria
Sai Ram, dear Shri Mataji Meena Ma
Thank you for this most beautiful DOVE and GOD`s Message
Om Shanti - Shanti -Shanti
Much Love
U.B.
Germany
I also want to confirm that, just wonderful, .-
W.H.
Sweden
MIRACLES ARE INCREASING - OM OM OM OM OM -
WITH LOVE AND JOY
MATAJI MAHADEV MEENA MA SHIVA
Yes it will be like that - thanks in love
OM SAI RAM, .-
W.H.
Sweden
MIRACLES , OM SAI RAM, that is what the world needs now, .-
I bow in love and devotion, I love you ALL .-
Meena - Ma and ALL GODS
at the FEET of SWAMI
Om Sai Ram
W.H.
Sweden
In Honour of the Divine Mother : Om Namah Shivaya
Video link :
Shiva Shiva Shankaray Shiva - a famous SHIVA BHAJAN by Rishi Nityapragya
U.B.
Germany
Jay Mataji
N.S.S.
India