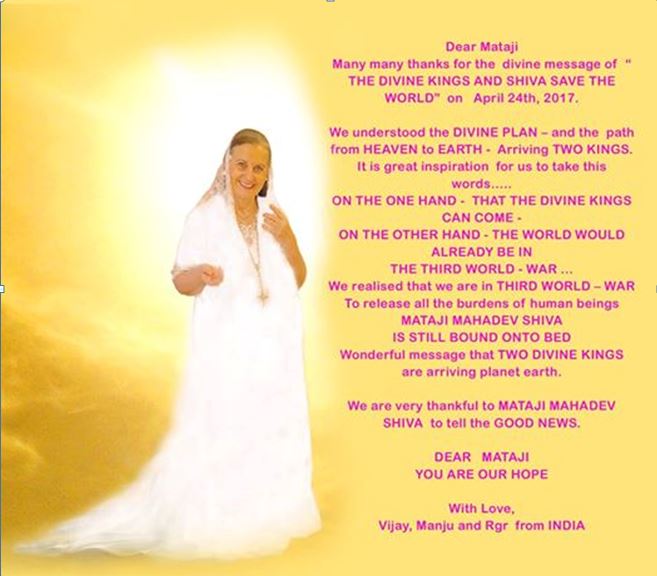 Dear Mataji
Many many thanks for the divine message of " THE DIVINE KINGS AND SHIVA SAVE THE WORLD" on April 24th, 2017.
We understood the DIVINE PLAN – and the path from HEAVEN to EARTH - Arriving TWO KINGS.
It is great inspiration for us to take this words…..
ON THE ONE HAND - THAT THE DIVINE KINGS CAN COME -
ON THE OTHER HAND - THE WORLD WOULD ALREADY BE IN
THE THIRD WORLD - WAR ...
We realised that we are in THIRD WORLD – WAR
To release all the burdens of human beings MATAJI MAHADEV SHIVA IS STILL BOUND ONTO BED
Wonderful message that TWO DIVINE KINGS are arriving planet earth.
We are very thankful to MATAJI MAHADEV SHIVA to tell the GOOD NEWS.
MATAJI
YOU ARE OUR HOPE
With Love
Vijay, Manju and Rgr from INDIA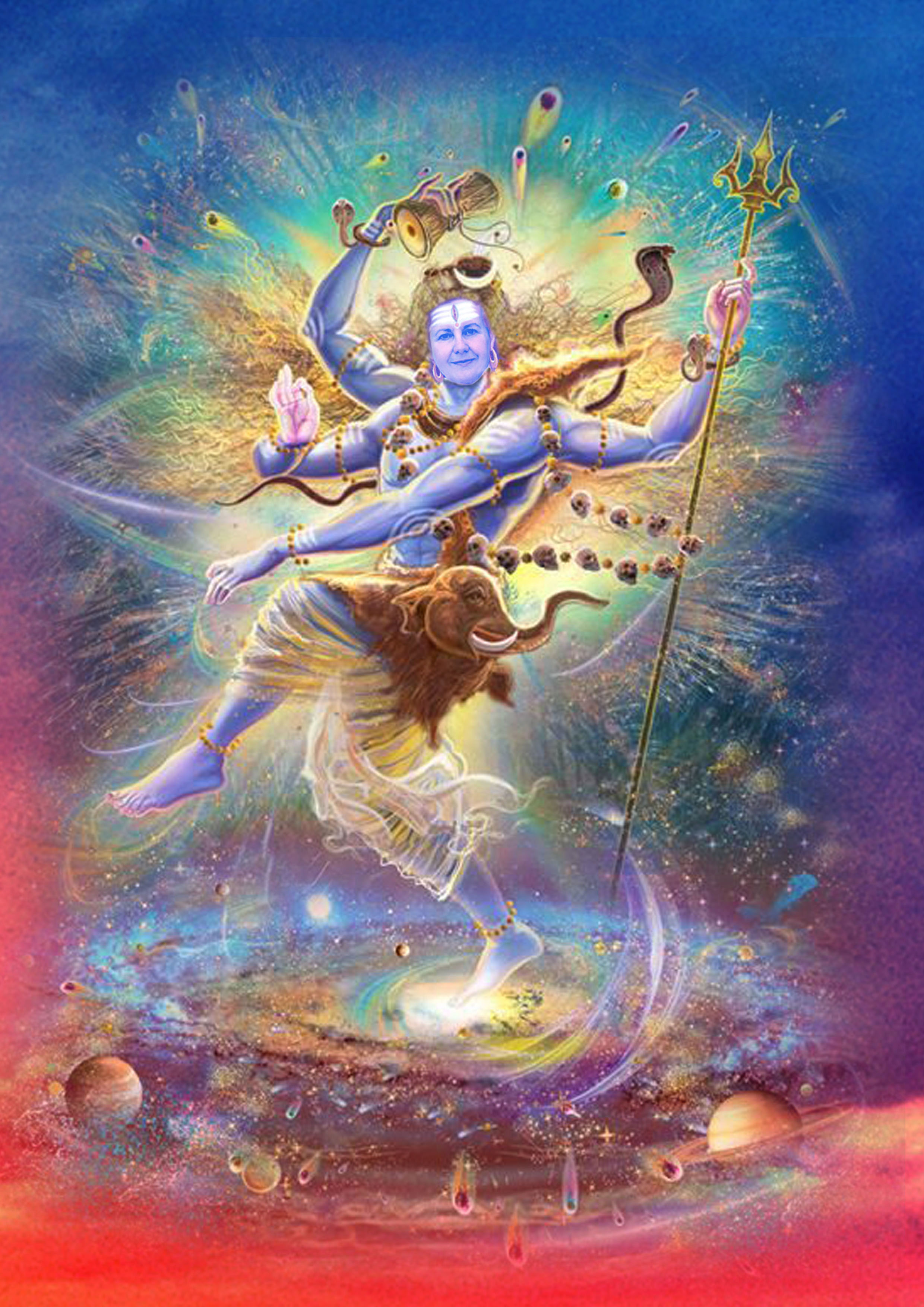 SHRI MATAJI MEENA MA MAHADEV SHIVA REPLIES :
TO THE INDIAN DEVOTEES AND TO ALL WHO FEEL
THE DIVINE TRUTH
MUCH LOVE AND BLESSINGS
MATAJI MAHADEV SHIVA