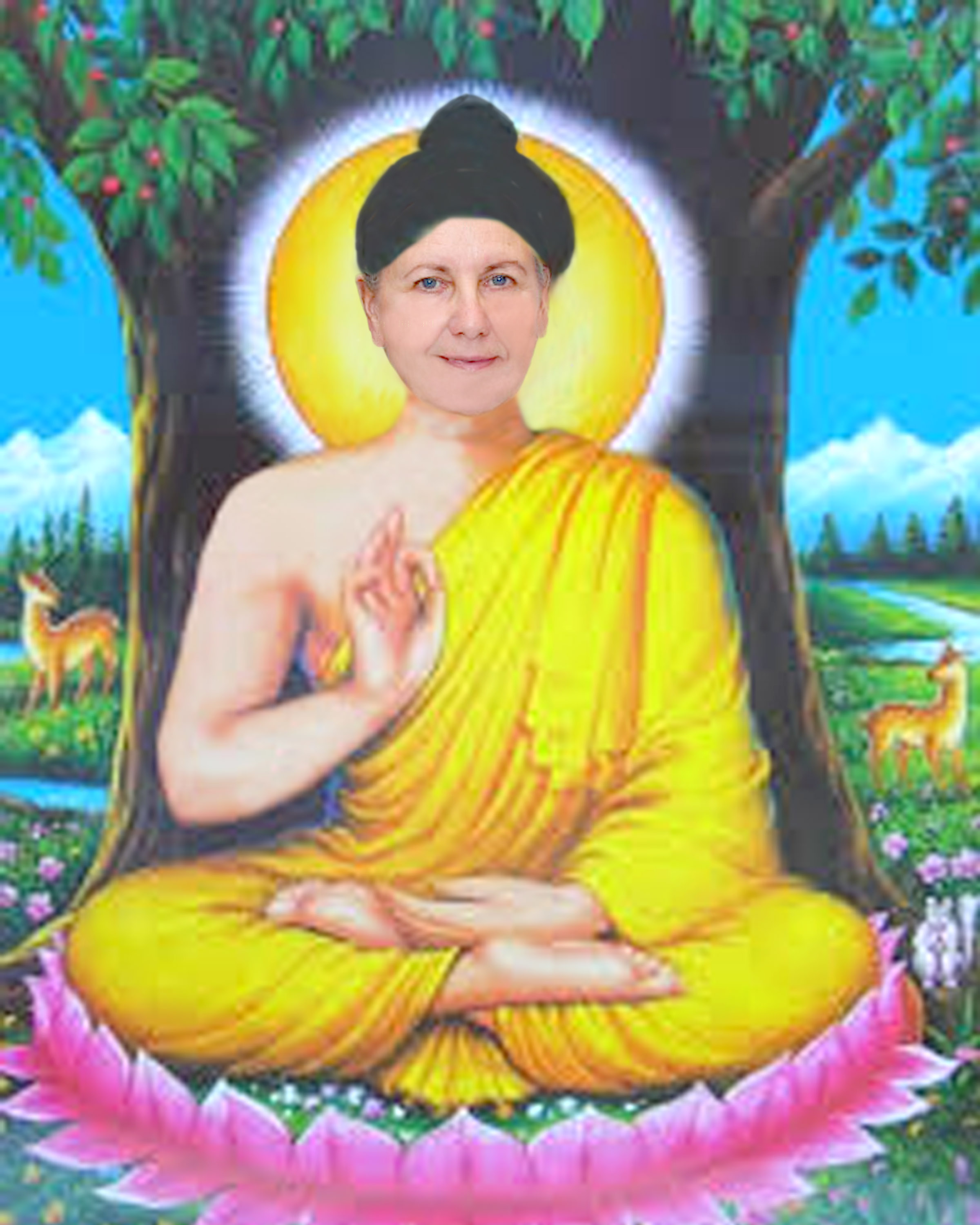 Dear SHRI MATAJI MAHADEV SHIVA
Om Namas Shivaya
Today morning I met Manju.
When I step in his shop he was designing BUDHA picture.
I asked him why you are preparing this pic.
then he said... last night he went to Buddhist friend's house.
friend offered tea. Manju was sipping tea and looked at a wall hanging Budha pic.
Suddenly Manju looked MATAJI SHIVA as BUDHA.
Then he came back to his house and got idea to prepare MATAJI BUDHA for his self satisfaction.
But does not like to share this experience... people may think it is a joke..
I remember something when I was in Puttaparthy.
Many foreigners says Oh I saw Swamy is like Shiva ... Swamy like Jesus... Swamy like Budha etc...
SHIVA : ALL FORMS AND NAMES ARE MINE

Teja and Manju from INDIA

GREAT JAY MAHADEV

DEAR MANJU,
YES I GRANTED YOU THE DIVINE VISION OF SEEING
MATAJI MAHADEV SHIVA IN BUDDHA`S FACE
IT IS IMPORTANT TO REALIZE UNITY IN THE VARIETY OF
GOD´S NAMES AND FORMS
BE HAPPY AND GRATEFUL TO HAVE RECEIVED
THAT DIVINE VISION
MUCH LOVE
MATAJI MAHADEV SHIVA