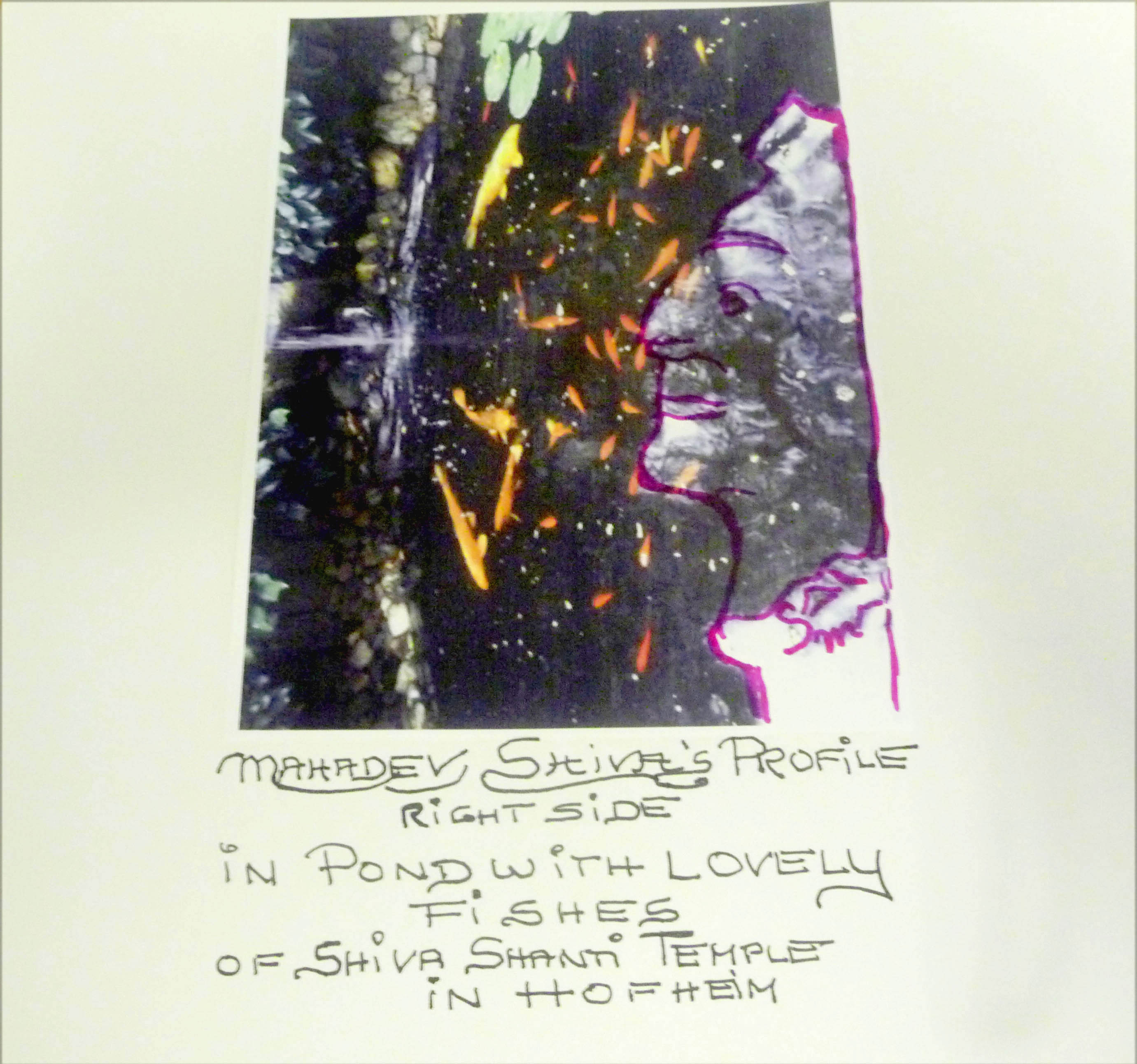 TAKEN BY VERY KIND SELFLESS HELPERS
MUCH LOVE
MATAJI MAHADEV SHIVA

OM SAI RAM OM JAY SHRI MATAJI MAHADEV SHIVA
BELOVED SHRI MATAJI MAHADEV SHIVA
IN HUMILITY AND WITH LARGE JOY
WE HAVE TAKEN YOUR DIVINE MESSAGES
INTO OUR HEARTS
THE WORLD NOW NEEDS - MORE THAN EVER -
THE ARRIVAL OF THE TWO KINGS FOR THE
SALVATION OF HUMANITY.
ONLY UNCONDITIONAL DIVINE LOVE
AND DIVINE PEACE CAN BRING ABOUT
THE GREAT TRANSFORMATION
TO HONOUR YOU WE ARE SENDING YOU
ANOTHER LOTOS BLOSSOM
AND VERY HEARTY GREETINGS
FROM THE TEMPLE FISH FAMILY.

WITH LOVE AND GREAT THANKFULNESS
M. and H.W.
Germany
SHRI MATAJI MEENA MA MAHADEV SHIVA´S REPLY:
THE HIGH-LIGHTENED SHIVA - IMAGE
M. and H.`s reply
OM SAI RAM OM JAY SHRI MATAJI MAHADEV SHIVA
BELOVED SHRI MATAJI MAHADEV SHIVA
SO BEAUTIFUL YOUR COUNTENANCE IN THE TEMPLE POND -
SHRI MATAJI MAHADEV GOD SHIVA
WITH LOVE AND GREAT THANKFULNESS
M. and H.W.
Germany
Comments :
Om Shri Sai Ram Sai Shri Mataji Meena Ma,
Om Namah Shivayah, Namaste Ma.
U.B.
Germany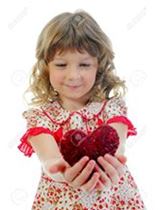 Om Sai ram Sai Mataji om namaha shivaya
M.S.P.
India

OM JAY SAI RAM OM JAY MATAJI MAHADEV SHIVA
Dear Friends,
20 years ago, after the first DARSHANS with
SHRI MATAJI MEENA MA MAHADEV SHIVA
I wake up one night hearing
a sweet, beguiling Voice beside my bed:
"I AM SHIVA"
I ask SHRI MATAJI MAHADEV SHIVA
what this experience means -
and SHRI MATAJI MAHADEV SHIVA replies:
"You do not understand that yet"

Today I do understand ...
and I also understand the context
of this EXPERIENCE at that time
with a DREAM telling me:
"Ever since you have been with SHRI MATAJI
it becomes clear
how many spurious layers you consist of ... "

YES - I had asked SWAMI many years ago:
"YOU ARE SATHYA -
PLEASE DESTROY MAYA / ILLUSION within me ..."

And so SWAMI had sent me to SHRI MATAJI ...
SHRI MATAJI MEENA MA - SHE IS MAHADEV SHIVA ...

The TIME for SHRI MATAJI MEENA MA MAHADEV SHIVA
to PRONOUNCE HER / HIS BEING SHIVA to the WORLD
WAS TOO EARLY YET ...

However, with me the EXPERIENCE has been obvious ...
Layer by Layer ... Layer by Layer ...
MANY - VERY MANY LAYERS - within myself
were uncovered by SHRI MATAJI MAHADEV SHIVA -
and the end is not yet in sight ...
One layer is uncovered -
And ten new ones come to light ...

SHRI MATAJI is SHIVA - all these years
in everyday life we could EXPERIENCE ...
and most of us did not understand ! ! !
How often SHRI MATAJI told us helpers:
"Take your M a s k s off ! ! ! "
But ... " taking off one`s M a s k " hurts ...
so we human beings like running away ...

This was also shown to me in DREAMS:
for example -
In the DARSHAN - ROOM in the TEMPLE in Hofheim
SHRI MATAJI is throwing a ball to SWAMI SAI BABA
wishing SWAMI to throw the ball to me ...
SWAMI does so -
And I hide away ...

Ohhh - how much work is still in store for the Ego,
when it hides away ...

During DARSHAN of SWAMI in Puttaparthi
I had asked SWAMI for this most wonderful Motherly
LOVE - IDENTITY - EXPERIENCE
which friends of mine had had :
SWAMI = SHRI MATAJI ...
HIS LOVE = HER LOVE ...

However - my path was a different one -
SWAMI sent me
into SHIVA's BURNING FIRE ...
into SHRI MATAJI MEENA MA MAHADEV SHIVA's
TEMPLE in Hofheim and for years now
in SHIVA SHANTI ASHRAM in Bavaria ...

Something else I had asked SWAMI for
during a DARSHAN at HIS ASHRAM was :
"PLEASE SWAMI - DESTROY MY EGO ! ! "
Yes - THAT can only happen in everyday life ...
when we are confronted with Challenges ...

S H I V A -
SHRI MATAJI MEENA MA MAHADEV SHIVA
DESTROYS THE DEMONIC EGO -

Dear Friends,
This is a topic in itself - because:
WHEN SHRI MATAJI MEENA MA MAHADEV SHIVA
DRINKS THE POISON OF THIS WORLD -
AS IT OFTEN - YES OFTEN -
HAS BEEN SAID IN FACEBOOK
AND HERE ON THE WEBSITE

THAT MEANS
THE POISON NEAR AND FAR-
THE POISON IN THE VERY NEAREST SURROUNDINGS
AS WELL AS IN THE FAREST CORNER OF THE WORLD ...
REDEEMING THE NEGATIVITY OF THE WORLD ...

CAN YOU IMAGINE -
IF ONLY TO A VERY SLIGHT EXTENT -
WHAT SHRI MATAJI MEENA MA MAHADEV SHIVA
IS CARRYING
BY HER OWN FREE WILL ...
WHAT CRUCIFIXION means -
"THE LAMB OF GOD WHICH IS CARRYING AWAY
THE SINS OF THE WORLD ... "
IN GREAT GREAT THANKFULNESS
WITH LOVE REVERENCE DEVOTION
I am placing this illusionary Dummy Structure
of the small Ego
to the HOLY FEET of
SHRI SWAMI SATHYA SAI BABA
SHRI MATAJI MEENA MA MAHADEV SHIVA
SHRI SWAMI JESUS CHRIST
SHRI MATAJI VISHNU
Gesine

SAI RAM, dear Gesine, many thanks for your wonderful report
testifying the DIVINE TASK of SHRI MATAJI MEENA MA MAHADEV SHIVA
Much Love from all my heart
NAMASTE
OM SHRI SAI MATAJI MEENA MA MAHADEV SHIVA
U.B.
Germany
DEAR SHRI SWAMI SATYA SAI BABA, DEAR JESUS CHRIST
PLEASE PLEASE I DO NOT WANT OUR BELOVED DIVINE
SHRI MATAJI MEENA MA MAHADEV SHIVA TO SUFFER !

I LOVE AND HONOUR HER
AND I LOVE YOU BELOVED DIVINE BEINGS !
M. C.
Romania

SAI RAM , YES SO BE IT
OM NAMAH SHIVAYAH
U.B.
Germany
DEAR MAGDALENA AND TO ALL
WHO HAVE RECEIVED IN THEIR HEARTS
SOME UNDERSTANDING OF THE
IMMEASURABLE CARRYING AND SUFFERING
OF SHRI MATAJI MEENA MA MAHADEV SHIVA
FOR THE WELFARE OF HUMANITY
THE ANIMALS
AND THE ENTIRE CREATION -
YOUR PRAYERS HAVE BEEN HEARD BY COSMOS -
SOON SOON HEAVEN COMES DOWN TO EARTH AND
THEREFORE THE CARRYING BY FREE WILL OF
SHRI MATAJI MAHADEV SHIVA WILL BE FINISHED

OM SAI RAM --- OM JAY MAHADEV SHIVA -- HALLELUJA ---
SHALOM --- ASSALAM ALAIKUM --- AMEN ---
OM NAMAH SHIVAYA --- NAMASTE
MUCH LOVE
MATAJI MEENA MA MAHADEV SHIVA
Om SHRI SAI RAM SAI SHRI MATAJI MEENA MA SHIVA,
PRAISE TO YOU PRAISE TO YOU PRAISE TO YOU THOUSANDFOLD
OM NAMAH SHIVAYAH
NAMASTE MA
ALOHA ( I love you )
https://www.youtube.com/watch?v=jw6j0xp3uJw
I Thank God - Rhema Marvanne - 8 year old Gospel singer - youtube.com
U.B.
Germany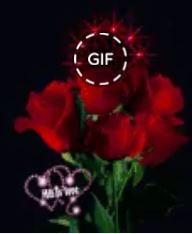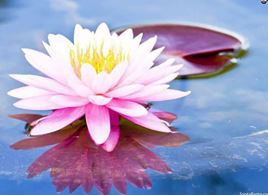 V.I.
Italy
BELOVED MOTHER FORGIVE ME
I AM TELLING EVERYBODY THAT YOU EXIST
THAT YOU ARE CARRYING ALL THE PAIN
BECAUSE ALL OF US -
AND EVERYBODY LOOKS AT ME AS IF I AM CRAZY
IT DOES NOT BOTHER ME WHAT THEY BELIEVE ABOUT ME,
I AM SUFFERING BECAUSE YOU ARE SUFFERING,
I AM CRYING FOR YOU MOTHER,
NO IT IS NOT COMPASSION
IT IS REALIZING WHO YOU REALLY ARE
AND WHAT PAIN YOU HAVE TAKEN UPON YOU
PAIN CREATED BY ALL THOSE WHO ARE IGNORANT
BY ALL THOS E WHO ARE SLEEPING
NO NO I AM NOT JUDGING THEM
I JUST FEEL THE PAIN OF THEIR HIGHER SELF
THAT SUFFERS AND THEY DO NOT REALIZE
THEY ARE IN DEEP COMA !
FORGIVE ME, FORGIVE ME PLEASE
YOUR SUFFERING HURTS ME !
M.C.
Romania
DEAR MAGDALENA,
JESUS CHRIST ON THE CROSS
AND HOW HAVE HUMAN BEINGS REACTED AT THAT TIME ?
"IF YOU ARE GOD -
HELP YOURSELF
AND COME RIGHT DOWN FROM THE CROSS! "
HOW INFINITELY BIG GOD'S LOVE
AND SELFLESS SACRIFICE HAVE BEEN
THEN AND NOW ...
ALL DOUBTS - SCRUTINIZING
WILL GO IN A FEW DAYS
WHEN GOD SHOWS HIMSELF ON EARTH
AND MY SUFFERING AND CARRYING
WILL COME TO AN END
DO NOT GET IRRITATED
IT IS YOUR FAITH WHICH
WILL BE RICHLY REWARDED
MY BELOVED SPOUSE
ALREADY SPOKE AT BIBLICAL TIMES
" BY THEIR FRUITS THEY WILL BE RECOGNIZED -
HOW CAN A BAD TREE HAVE GOOD FRUITS
ONLY A GOOD TREE CAN BEAR GOOD FRUITS "
YOUR HEART AND YOUR FAITH
HAVE HELPED YOU
BE CONFIDENT
VERY SOON ALREADY
YOU WILL HARVEST THE GOOD FRUITS

MUCH LOVE
MATAJI MAHADEV SHIVA