DEAR HUMAN CHILDREN OF THIS EARTH
EVERYTHING IS IN ITS FINAL STAGES
PREPARING FOR THE
COSMIC DIVINE PLAN
AND THE REUNION OF THE
FOUR GODS ON EARTH
THE DELAY - ON THE ONE HAND
WAS DUE TO THE LETHARGY OF HUMAN BEINGS -
WANTING TO GO ON AS USUAL …
AND ON THE OTHER HAND -
THAT SHRI MATAJI MAHADEV SHIVA'S BODY
BY CARRYING KARMA FOR THE WORLD -
ON HER / HIS OWN FREE WILL -
HAD BEEN SO LACERATED, BRUISED AND TORN APART
THAT THE RENEWAL OF ALL BODY LAYERS -
TO BE READY FOR THE GREATEST DAY OF ALL DAYS -
HAS TAKEN LONGER THAN ASSUMED BEFORE

ASK YOURSELVES IN YOUR HEART
HOW GREAT MUST MAHADEV SHIVA'S LOVE
HAVE BEEN ...
HOW GREAT --- I--S --- M--Y --- L--O--V--E --- TO YOU
TO THE ANIMALS ...
TO THE ENTIRE CREATION
THAT MY HEART, MY SOUL AND MY SPIRIT
HAS ALLOWED THE PHYSICAL PAINS OF
THESE DISASTROUS LACERATING PROCESSES OF CANCER

YET NOW - REJUVENATION
IS BEING HIGHLY IN THE PROCESS ...
NO MORE THE REJUVENATED AGE OF 40 YEARS,
WILL BE MATERIALIZED AS ANNOUNCED BEFORE -

MY BODY WILL BE 34 YEARS YOUNG
AND THE BODY OF MY BELOVED SPOUSE
JESUS CHRIST - THE KING - WILL BE 31 YEARS YOUNG
AND - IMMORTALITY ...
AS YOU SEE, EVERYTHING IS INTERRELATED
TO EACH OTHER

AND EVEN GOD CAN ONLY GRANT
WHAT THE BODY OF A GOD - MAN IS ABLE TO ENDURE …

AND AS EVERYTHING IS DEVELOPING WELL
IT WILL BE LIKE THIS -
IN BRIGHT SHINING YOUNG BODIES -
WE WILL BEGIN OUR DIVINE MISSION ON EARTH :
SHRI SWAMI SATHYA SAI BABA
SHRI MATAJI VISHNU
SHRI SWAMI JESUS CHRIST AND
SHRI MATAJI MAHADEV SHIVA

THE DESCENT OF THE TWO HEAVENLY KINGS -
SALVATION FOR THE WORLD
WOULD NOT BE POSSIBLE
IF THERE HAD NOT BEEN
SHRI MATAJI MEENA MA MAHADEV SHIVA´S
LIFE - LONG PREPARATORY SACRIFICE
SACRIFICE FOR THE WELFARE OF
MAN - ANIMAL - THE ENTIRE CREATION …

BE TOUCHED -
FEEL THE WINGS -
SOON ... SOON ... SOON ...
IT WILL BE HAPPENING FOR THE ENTIRE CREATION
THAT THE NEW HEAVEN IS OPENING UP …

A NEW HEAVEN - A NEW EARTH
A NEW MAN AND A NEW ANIMAL
EVERYTHING ... EVERYTHING ... EVERYTHING ...
WILL BE RENEWED
WITH LOVE
MATAJI MAHADEV SHIVA
Comments :
Dear SHRI MATAJI MEENA MA MAHADEV SHIVA
We are anxiously waiting for THE COSMIC DIVINE PLAN
AND THE REUNION OF THE FOUR GODS ON EARTH.
THE DAY IS VERY WONDERFUL DAY.
YES we have great FEEL that we will be a part of
THE NEW DIVINE MISSION ON EARTH W I T H ;
SHRI SWAMI SATHYA SAI BABA
SHRI MATAJI VISHNU
SHRI SWAMI JESUS CHRIST AND
SHRI MATAJI MAHADEV SHIVA
NEW LIFE AND ATMOSPHEAR for human beings.
We hope we will be in everlasting HAPPYNESS.
MATAJI please BLESS US
With Love
Vijay, Manju & Rgr
India
THE MORE DARKNESS THE MORE LIGHT ! SEVEN TIMES THANK YOU 🌻 ☀️ 😇 🌟
M.L.
Germany
Namaste Ma . Om namah shivaya. Om sai ram
R.D.N.
India
SAI MATHAJI
OM NAMAHA SHIVAYA
M.S.P.
India

THANK YOU SOOOOO MUCH , JOYEEEEEE FOR THE DIVINE MESSAGE!
THANK YOU DEAR MOTHER FOR YOUR DIVINE LOVE
THAT HAS SAVED US THROUGH YOUR SACRIFICE,
THROUGH YOUR PAIN
THAT YOU HAVE ENDURED FOR US ALL !
NOW IT IS SO FAR SO FAR THAT THE NEW TIME, THE NEW EARTH, THROUGH YOUR DIVINE ARRIVAL ON EARTH, WILL BE A FESTIVAL OF LOVE! I
I LOVE YOU AND HONOUR YOU,
AND I AM LOOKING FORWARD SOOOO MUCH !
OM NAMAH SHIVAYA! THANK YOU VERY MUCH!
M.C.
Romania
OM SHRI SAI RAM SAI MATAJI, OM NAMAH SHIVAYAH, NAMASTE MA,
thank you for your Being SAI
and your LOVE for this and all worlds ! AMEN !
U.B.
Germany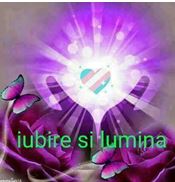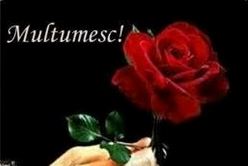 V.I.
Italy