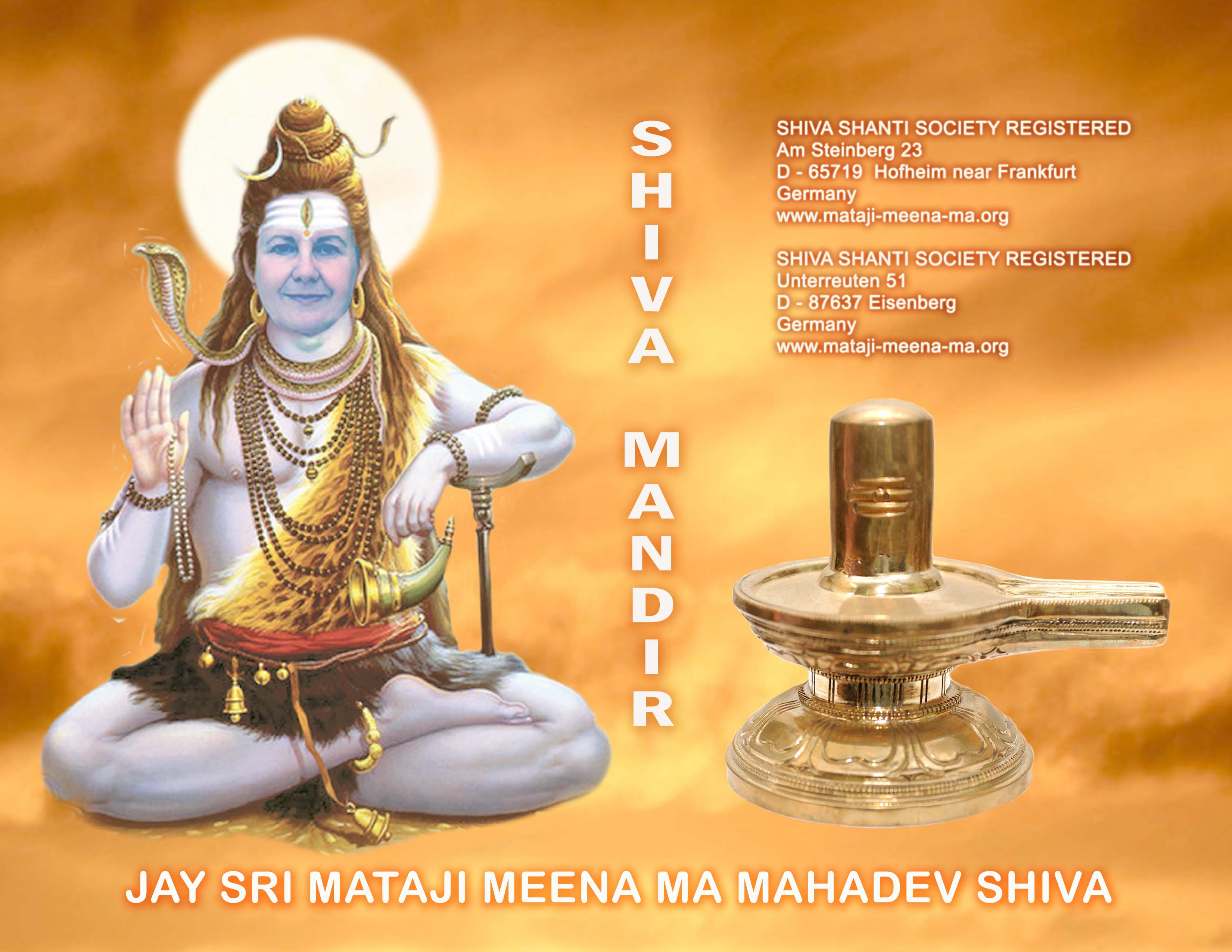 Dear SHRI MATAJI PARAMA SHIVAM
I am Vanaja and many thanks
for giving such a wonderful opportunity
to meet a DIVINE PERSON personally.
I had different experiences for 3 times.
I never been expected these trips in my life.
Actually I never been travelled like this,
even I am not strong person.
I hate cold climate
but I could stay in GANGOTRI for 2 days.
GREAT DIVINE POWER was helping
in every step during my travel trips.
I was so lucky
I had little breakfast with AGHORI on 26 July.
I met him in SHIVA ASHRAM near by Kedar Ganga river bank ,
later we went to MAA GANGA TEMPLE at GANGOTRI ,
Where we spent for 35 minutes.
I was asking somany questions.
AGHORI :
You are so blessed.
SHIVA is with you
don't worry about any thing.
You will reach your house without any problem.
Your husband will get another job.
Don't worry about the present situation in your life,
this is for short period,
SHIVA has different plan on you.
PREVIOUS BIRTHS
In all previous births of MATAJI PARAMA SHIVAM
stood for SACRIFICE and LOVE.
Struggling with social life and society
superstitions given more pain to AVATAR BODY.
The first birth in India before 2000 years was
at Himalayam region.
Second previous birth was in the year 909
as MATAMMA.
The AVATAR born and died during young age.
MATAMMA jumped into fire and
sacrificed life for villagers.
After that AVATAR was born as TIMMAMMA.
The same family affairs became against HER and finally TIMMAMMA sacrificed HER life in fire.
Today there is a small TEMPLE that people constructed
and named TIMMAMMA MARRIMANU (banyan tree)
The BANYAN TREE is there as a
symbol of TIMMAMMA for devotees.
Devotees believe that TIMMAMMA will save
HER devotees with HER MILLIONS of
DIVINE TREE BRANCHES.
AMMA means MOTHER.
In HER three births MATAJI PARAMA SHIVAM
named AMMA or MA and
was undergone through sacrificing and defeating Satan.
SHE never asked peoples help
but SHE took decision to sacrifice HERSELF
for the DIVINE Reason.
VANAJA :
Why MATAJI PARAMA SHIVAM SUFFERING ?
SHE IS GOD !!!
AGHORI:
It is DIVINE plan.
People believe it is terrible diseases.
MATAJI PARAMA SHIVAM body is DIVINE BODY
which absorbs the sadness, poison, and black energy.
While SHE is sleeping, SHE can fly anywhere and
SHE will notice any matter.
Now SHE is suffering with terrible pains
and joints are not been allowing to do anything.
MATAJI PARAMA SHIVAM devotees or Disciples
are not showing true love on HER.
SHE is a DIVINE AVATAR.
4 persons, being HER devotees suspects and
wishing HER demise.
But SHIVA has plan.
COSMOS warriors are waiting for HER.
SATYA SAI BABA is being crying while seeing
HER SAMADHI STAGE.
Daily ANGELS are coming near to HER mattresses
keeping flowers and wishing to regain HER physical power.
DIVINE body will lose the Physical power
but COSMOS will give mental power.
Every day ANGELS are coming and
touching PARAMA SHIVAM.
COSMOS is not happy about
MATAJI PARAMA SHIVAM SAMADHI STAGE.
Very soon SHE will suffer with breathing and swellings.
Some places of PARAMA SHIVAM body
will start BURNING.
KEEP a bowl of WATER down in front of
HER DIVINE FEET.
The GANGA will take pains from
MATAJI PARAMA SHIVAM BODY.
VANAJA :
Please tell some remedies for get rid of present stage ?
AGHORI :
SHE needs only TULASI now.
It has healing power for chronicle Diseases.
PARAMA SHIVAM`S ATHMA LINGAM is very strong.
A DIVINE LINGA is in HER heart.
Every Heart beat is connected to COSMOS.
SHE has CHAKRAS on HER DIVINE feet
insteps towards arches.
Satan can not come and touch HER HOLY BODY.
Many people given HER pain and HURT so much.
But nothing come to HER DIVINE DOOR.
People want to degrade, defame, create TALES,
and even sexual rumours.
But DIVINE AVATAR is very STRONG.
HER TRAVEL on earth is going to END.
A DAY will come
All the devotees will realise and cry.
They will stand for their personal witness.
MATAJI PARAMASHIVAM will speak with them and
give visual DARSHANS.
MATAJI PARAMA SHIVAM IS A DIVINE AVATAR
OF SHRI LORD SHIVA.
MAHA LINGAM
MAHA LINGAM is being connected to
MATAJI PARAMA SHIVAM.
With in 14 days time a person will come,
just handover the MAHA LINGAM,
he will perform all the necessary LINGA PUJAS.
Constructing a TEMPLE is a HOLY THING.
GOD specially selects a person to start TEMPLE.
Intention should come out of the HEART.
A great DIVINE plan is there ahead for your family.
My devotees can provide you all TEMPLE materials.
But for that, you have time.
MATAJI PARAMA SHIVAM will have a very big TEMPLE. Devotees are not in correct relation with spiritual things. COSMOS will guide them.
A person will come and start the TEMPLE immediately.
Conclusion
Devotees of PARAMA SHIVAM
will take step ahead to visit all places
where PARAMA SHIVAM had HER PREVIOUS BIRTHS.
A responsible person will come and knock the door
to develop PARAMA SHIVAM'S MISSION.
You are blessed and I knew you will come to GANGOTRI
the HOLY PLACE of Lord SHIVA.
Just go and try to understand the
life of MATAJI PARAMASHIVAM'S PREVIOUS
BIRTHS and concentrate on the morals.
You are the weapon to spread the
TRUTH and GOOD NEWS.
More than this I am not allowed to tell.
ON GURU PURNIMA I MUST GO HIMALAYAS for JAPA.
Pranaams
Vanaja
Comments:
BELOVED SHRI MATAJI PARAMATMA MAHADEV SHIVA !
RETURNING FROM CROATIA YOUR DIVINE MESSAGES HAVE REACHED US (WEBSITE).
OUR TREMBLING HEARTS FIRMLY HOLD ON TO THE MESSAGE OF JULY 17th, 2018:
"SHIVA WILL CONTINUE TO LIVE ON PLANET EARTH."
OM JAY JAY JAY SHRI MATAJI PARAMATMA MAHADEV SHIVA ! ! !
WORDS FAIL IN VIEW OF THE UNSPEAKABLE TORTURES WHICH YOU BELOVED SHRI MATAJI HAVE ENDURED AND ARE STILL ENDURING FOR US.
JOY IS SLOWLY GROWING AND OUR PRAYERS AND THOUGHTS ARE NOW TURNING TO THE HEALING PROCESS AND THE DIVINE WORLDLY WEDDING OF THE DIVINE COUPLE IN INDIA !
FROM THE DEEPEST BOTTOM OF OUR HEARTS WE ARE THANKING ALL SPIRITUAL BEINGS AND HELPERS WHO HAVE CONTRIBUTED THAT SHRI MATAJI PARAMATMA MAHADEV SHIVA WILL CONTINUE TO LIVE ON THIS PLANET FOR THE GREAT BLESSINGS OF ALL CREATURES
OM JAY JAY NAMAH SHIVAYA
OM JAY JAY SAI RAM
WITH LOVE AND DEEP GRATITUDE
E.S. and M.K.
Austria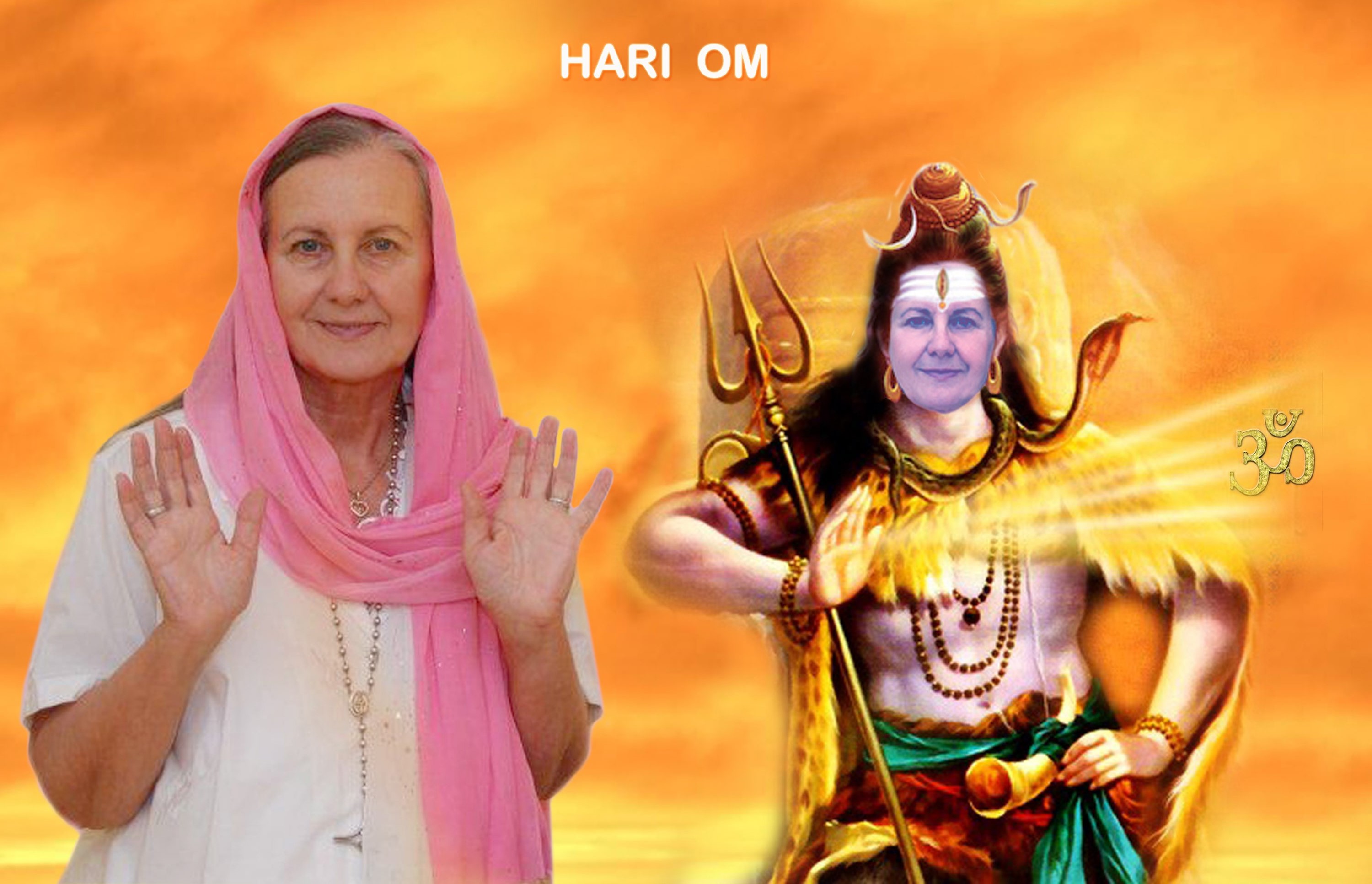 OM NAMAH SHIVAYA
DEAR E.S. AND DEAR M.K. FROM AUSTRIA,
YOUR WORDS HAVE TOUCHED ME
IT WAS VERY CLOSE THAT SHIVA'S SPIRIT AND SHIVA'S BEING
IN ME SIMPLY DID NOT WANT TO GO ON ANY MORE
THEREFORE ALSO AGHORI´S STATEMENT ABOUT
SHIVA'S SAMADHI ...
NOW THIS IS OVERCOME ...
BUT WHY DID MY SPIRIT AND MY BEING -
SHIVA'S SPIRIT IN ME - NOT WANT TO GO ON ANY MORE ?
THIS CARRYING FOR YEARS
AND BEING TIED ONTO BED ...
THE UNSPEAKABLE PAINS ...
THE POISON OF THE SINS OF HUMAN BEINGS HAD SO DRAMATICALLY
EATEN UP MY BODY THAT EVEN GOD DID NO LONGER WANT TO
GO ON LIKE THIS ...
NOW THE DIVINE PLAN MAY BE REALIZED AGAIN -
WITHOUT MATAJI MAHADEV SHIVA THE DIVINE KINGS WOULD NOT DESCEND ONTO EARTH
OUR HEARTFELT CONCERN IS VERY MUCH THE DESTINY OF EACH SOUL
MAY SHIVA'S RECOVERY STRIDE AHEAD IN GREAT STEPS
AMEN
OM NAMAH SHIVAYA
MUCH LOVE
MATAJI MAHADEV SHIVA

THE PEOPLE WHO TELL UNTRUE TALES AND RUMORS ABOUT THE DIVINE MOTHER WHO IS GOD DO NOT HAVE A HEART AND ALSO NO LOVE, THEY ARE EGOISTIC MINDS. THEY CANNOT DO ANY HARM BECAUSE THEIR TIME IS ENDING, THEY CANNOT GO ON - THEY ARE SPELLED HEARTS! THE HEART OF LOVE IS NOW SO STRONG, THEY ARE SO WEAK NOW! FORGIVE THEM DEAR DIVINE MOTHER, THEY DO NOT KNOW WHAT THEY ARE DOING !
M.C.
Romania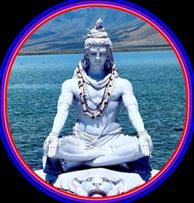 Pranam maa....
Om sai ram
Sai mataji
Om namaha shivaya
M.S.P.
India

Om Jai Jai Jai Shri Mataji, OM Namah Shivayah, Namaste Ma
U.B.
Germany
MAY SHIVA'S RECOVERY GO AHEAD IN GREAT STEPS, AMEN!
MUCH LOVE AND STRENGTH, DEAR MOTHER, DIVINE SHRI MATAJI MEENA MA MAHADEV SHIVA! THANK YOU FOR YOUR LOVE THAT IS SO POWERFUL !
YOU HAVE MANAGED AGAIN ! THE MOST DIFFICULT DIVINE MISSION ON EARTH! I LOVE YOU AND BOW BEFORE YOUR DIVINE FEET!
OM NAMAH SHIVAYA!
M.C.
Romania