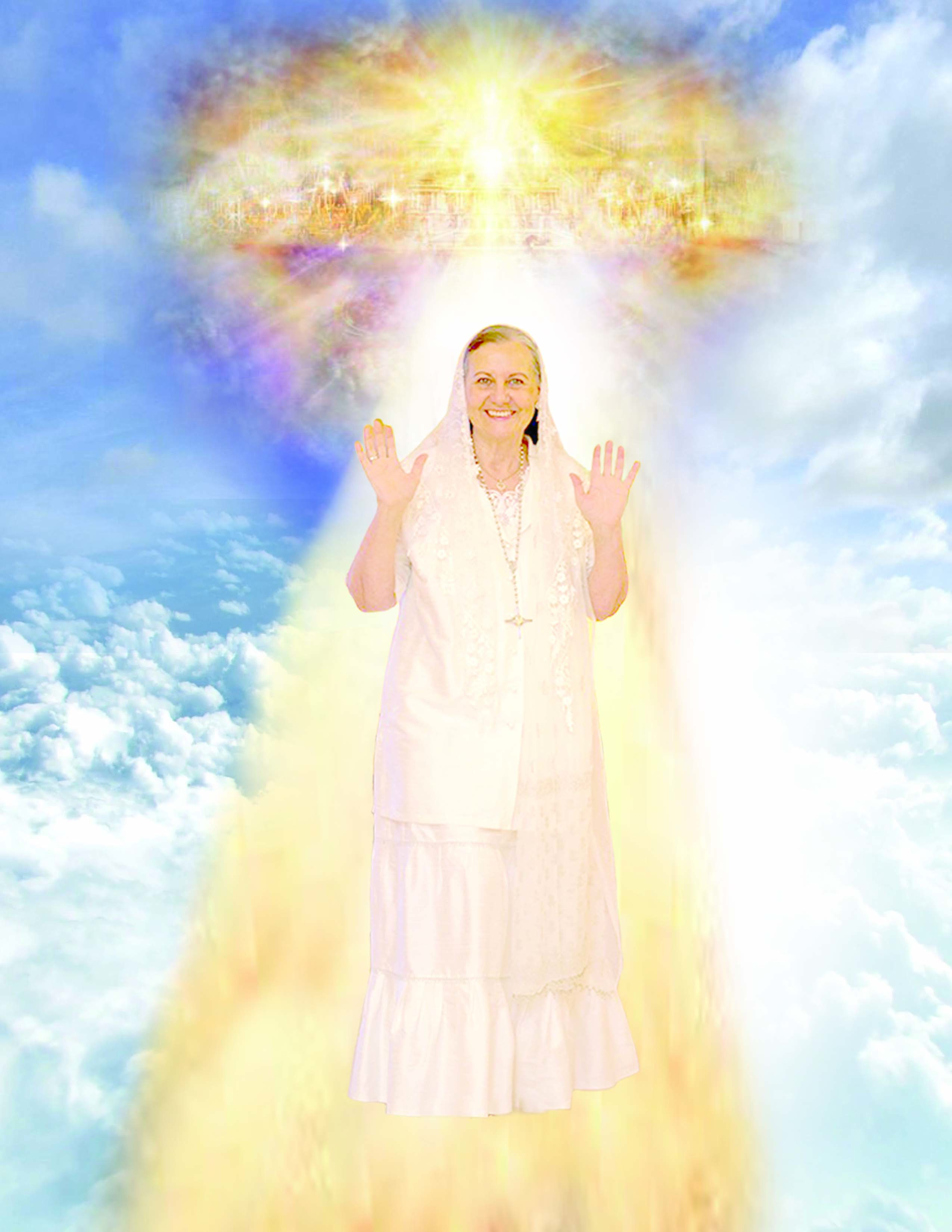 Dear MATAJI PARAMA SHIVAM
Pranaams
We are Reddy and Vanaja
Yesterday we have been called to the
HEAD OF THE SHIVA TEMPLE
in HYDERABAD
He got dream and wanted to tell to us.
When we meet last time on August 10th, 2018 evening in
SHIVA TEMPLE, he wanted to see the picture of
SHRI MATAJI PARAMA SHIVAM.
We gave him 2 pics, one is SHIVA and other one
is MATAJI SHIVA blessing with 2 HANDS.
The same day he got dream.
THE DREAM OF THE HIGHEST PRIEST
TEMPLE PRIEST got dream at early morning
August 11th, 2018 2am.
MATAJI PARAMA SHIVAM appeared in white clouds.
At the top he could see
the golden coloured township of HEAVEN
PARAMA SHIVAM was looking into PRIEST eyes sprightly.
Slowly PARAMA SHIVAM started smiling at PRIEST and
blessed with TWO HANDS.
After PRIEST getting up
he went to perform SHIVA puja.
When he was washing the SHIVA LINGA again
he could see MATAJI PARAMA SHIVAM
with BLESSING HANDS on SHIVA LINGA.

Then immediately HIGHEST PRIEST called us to his TEMPLE.
We had 2 hours talking.
He wanted to know so many things about
SHRI MATAJI MEENA MA MAHADEV SHIVA.
We told about TWO previous births.
He said he never get any dream like this and
he was praying to SHIVA to give knowledge
to Understand MATAMMA, THIMMAMMA, MEENA MA.
He wants to read more literature on PARAMA SHIVAM.
He will take english speaking person to read all
the articles in PARAMA SHIVAM's website.
Pranaams
Reddy & Vanaja
India
* SHIVA TEMPLE in HYDERABAD
NALLAKUNTA STREET, University Road
Comments :
BELOVED SHRI MATAJI PARAMATMA MAHADEV SHIVA !
THE DREAM OF THE HEAD PRIEST OF THE SHIVA TEMPLE FILLS US
WITH JOYFUL ANTICIPATION !
EXPECTING THE GREATEST DAY OF ALL DAYS
IN GRATITUDE AND LOVE
E.S. and M.K.
Austria