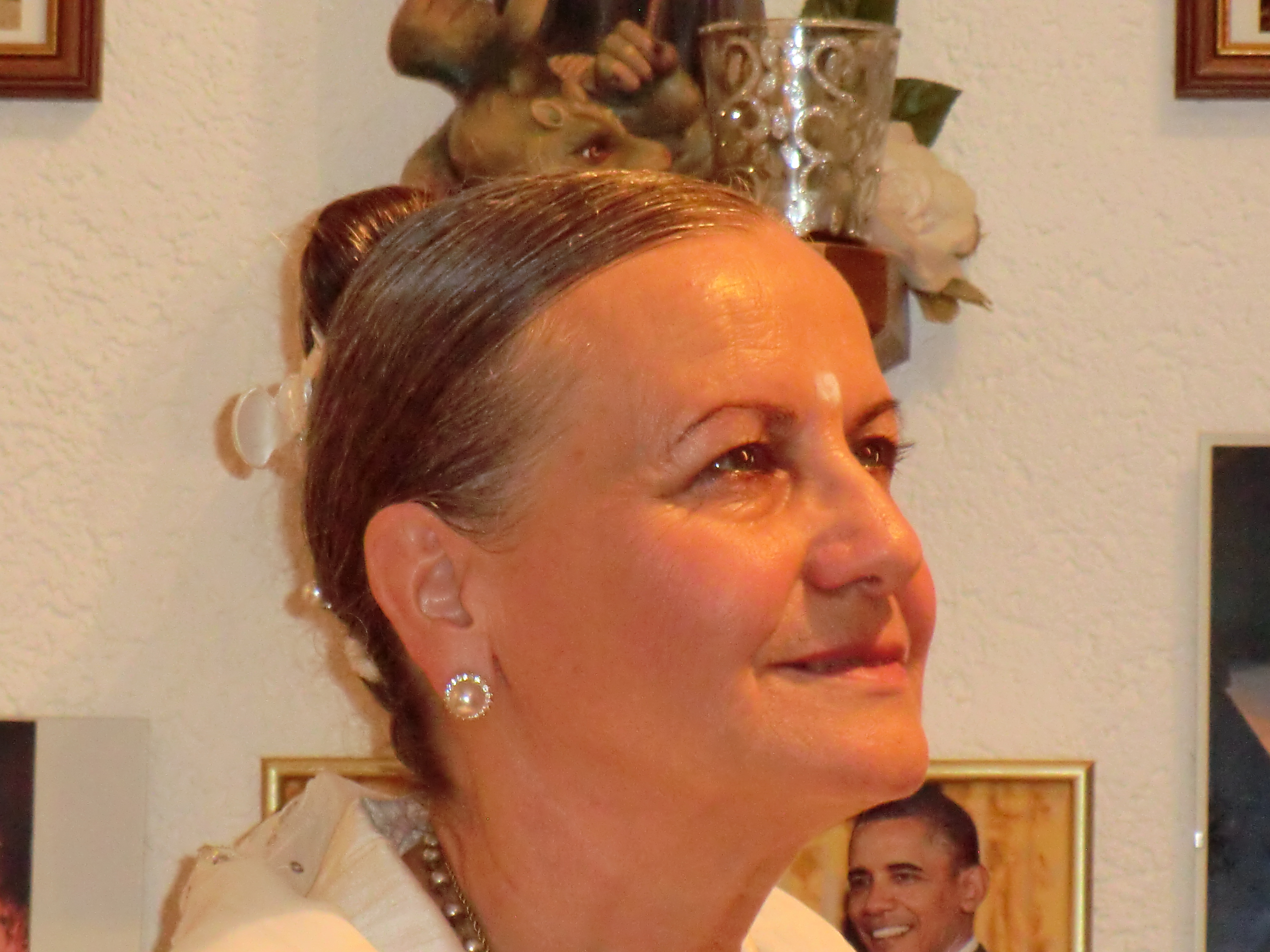 OM NAMAH SHIVAYA
DEAR DEVOTEES,

MAY THE BOND OF LOVE -
BE IT IN PRAYER - IN BHAJAN
IN THE RECITING OF THE DIVINE NAMES OF GOD
HELP TO INCREASE THE VIBRATION
AROUND THE ENTIRE GLOBE
EVERY GOOD THOUGHT
EVERY GOOD ACT INITIATED BY THE HEART
BRINGS CHANGE AND TRANSFORMATION
MANY DREAMS AND VISIONS -
ARE PREPARATIONS
FOR THE GREATEST DAY OF ALL DAYS -
THE DESCENT OF THE TWO DIVINE KINGS AND
THE MERGING WITH
THE TWO GODDESSES ALREADY ON EARTH
THESE EXPERIENCES OF VISIONS TESTIFY
THE TRUTH OF THE TIME TO COME

THE DELAYS OF THE DIVINE DESCENT
DOWN ONTO EARTH ARE NOT IN TIME
BECAUSE STILL SOME PART OF MY OLD BODY
IS DOCKED ON MY IMMORTALITY - BODY
HALLELUJA --- SAI RAM --- OM NAMAH SHIVAYA --- AMEN ---SHALOM ---
ASSALAM ALAIKUM --- NAMASTE

TODAY AFTERNOON THE LAST PART OF
MY OLD BODY DIED
AND IS NOW ONLY MEMORIZED IN MY DIVINE CONSCIOUSNESS:
NOW MY BODY OF GOD
MY ETERNAL BODY OF IMMORTALITY
CAN COMPLETELY TAKE ITS PLACE
AS SHRI MATAJI MAHADEV SHIVA

I CAN MATERIALIZE AND DEMATERIALIZE MY BODY
I CAN MULTIPLY MY BODY AND
BE AT DIFFERENT PLACES AT THE SAME TIME
MY DIVINE CONSCIOUSNESS
IS OMNIPRESENT AND ALL-EMBRACING
LOVE - AND ONLY LOVE IS MY DIVINE SWORD OF
RIGHTEOUSNESS ---- NON- VIOLENCE
TRUTH AND PEACE
SO FAR I HAVE SPOKEN ABOUT THIS THEME
ONLY CAUTIOUSLY
BECAUSE IT WOULD HAVE LED TOO FAR
TO MAKE THE DETAILS OF
MY BODY OF IMMORTALITY
UNDERSTANDABLE TO YOU
STEP BY STEP -
EVERYTHING TAKES TIME AND
HUMAN UNDERSTANDING
WHY SOMETHING IS THIS WAY OR ANOTHER
WONDERFULLY CLEAR AND HELPFUL
ARE SUCH VISIONS IN DREAMS -
CONTAINING DEEPEST REVELATIONS OF TRUTH
OF THE PAST -
OF THE TODAY AND NOW
AND FOR THE FUTURE
BE HAPPY TO BE SO CLOSE
TO THE DIVINE MESSAGES OF TRUTH,
BECAUSE IT IMPLIES YOUR OPPORTUNITY
TO BE TAKEN ALONG AND TO BE INITIATED

THE DIVINE DESCENT
COULD ALREADY HAVE TAKEN PLACE,
HOWEVER EVERYTHING -
REALLY AND TRULY EVERYTHING
MUST BE IN ACCORDANCE WITH
THE COSMIC DIVINE PLAN
THE PLANETARY CONSTELLATIONS
THE CONSTELLATION OF THE STARS
THE TRANSPARENCY OF THE COSMIC LIGHT
THE SITUATION ON EARTH
CAN COME
WITHOUT ANY DISTURBANCES
THE COSMIC CODE OF THE UFO
WHICH WILL BRING THE DIVINE TWO KINGS
DOWN ONTO EARTH WILL BE :
79 --- AS --- 900
MY LOVE IS CARRYING YOU
MY LOVE MAY FILL YOU
MY LOVE MAY COMFORT YOU -
AND MY LOVE MAY BE AN EXAMPLE
THAT THE NEGATIVITY AND DESTRUCTIVENESS
IN THIS WORLD MAY BE OVERCOME
AND HEALING MORE AND MORE WILL HAPPEN
COME ....

OM NAMAH SHIVAYA
MATAJI PARAMATMA MAHADEV SHIVA
Comments :

Pranams mathaji. Very happy.
S.K.
India

O GOD, O GOD MOTHER SHRI MATAJI PARAMATMA MAHADEV SHIVA, YOU CANNOT IMAGINE HOW THIS MESSAGE MAKES ME HAPPY : YOU FREE OF SUFFERINGS
HALLELUJA, HALLELUJA,
FOR YEARS I HAVE BEEN WAITING FOR THIS MESSAGE,
I HAD ALWAYS BEEN FULL OF HOPE AND PEOPLE WHO I TOLD ABOUT YOU RIDICULED ME ABOUT WHO YOU ARE IN THE HERE AND NOW AND HOW YOU HAVE ENDURED FOR US ALL THE GREAT PAINS
NO NOT MY EGO WAS INJURED, MY HEART WAS FULL OF PAIN BECAUSE YOU HAVE GONE THROUGH SO MANY SUFFERINGS AND PAINS FOR US SOOOO MANY YEARS AND THE HUMAN BEINGS HAVE SLEPT SO DEEPLY !
NOW THERE IS AN END TO IT AND THE NEW TIME IS BEGINNING !
I AM WRITING AND MY VIEW KEEPS FALLING ONTO THE PICTURE ON WHICH YOU ARE SO DIVINE AND BEAUTIFUL
MY WHOLE BODY IS TICKLING BECAUSE OF YOUR BEAUTIFUL LOVING FACE, IT IS SO BEAUTIFUL TO LOOK AT YOU AND TO FEEL YOUR DIVINE LOOK DEEPLY INTO MY HEART AND INTO EACH CELL!
I AM LOOKING FORWARD TO THE DAY WHERE I CAN TAKE YOU INTO MY ARMS,I AM LOOKING FORWARD TO THE GODS ARRIVING ON THE EARTH AND I AM FULL OF HAPPINESS THAT YOU WILL BE TOGETHER WITH YOUR DEAR HUSBAND
SHRI JESUS CHRIST,
AT LAST IN DIVINE LOVE, I AM LOOKING FORWARD TO SWAMI SAI BABA WHO CONSTANTLY HAD BEEN AND STILL IS AT YOUR SIDE WITH HIS HELP

I LOOK AT YOUR PICTURE AND CANNOT STOP WRITING BECAUSE OF MY JOY,
IT IS 4:14 IN THE MORNING AND I AM THANKFUL AND HAPPY, THANK YOU, THANK YOU, THANK YOU!
HIGH YOU SHALL LIVE, DEAR MOTHER,
YOUR CHILDREN ARE WAITING TO RECEIVE YOU IN LOVE ! SUCH MESSAGE
I AM WAITING FOR WITH JOY EACH DAY !
MUCH LOVE DIVINE QUEEN AND DEAR MOTHER,
LOOKING FORWARD TO YOUR LOVING MESSAGES
PEACE, FREEDOM, HEALINGS, HAPPINESS, LIGHT AND LOVE, FOR THE NEW GOLDEN TIME ON EARTH!
SO BE IT!
MUCH LOVE FROM M.
M.C.
Romania
OM SHRI SAI RAM OM NAMAH SHIVAYA
DEAR M.C. ,
YOUR FAITHFULNESS AND YOUR COMPASSION IS LIKE A ROSE -
ITS FRAGRANCE IS GETTING STRONGER AND MORE INTENSIVE
WHILE UNFOLDING ...
DEAR M., EVEN MY OLD BODY HAS DIED, THE ORGANS OF MY NEW BODY STILL HAVE TO UNFOLD . EVERY SINGLE ORGAN - ESPECIALLY THE HEART THE LUNG AND THE BLOOD CIRCULATION - NOW HAVE GAINED ROOM, BECAUSE THE OLD BODY HAS DIED.
BUT THIS IS NOT SO EASILY TO BE DONE - IT CANNOT BE ACCOMPLISHED AT THE TOUCH OF A BUTTON,
IT STILL TAKES A LITTLE PATIENCE AND TIME UNTIL THE ORGANS HAVE FOUND THE RIGHT PLACE - THE FREE SPACE
HOWEVER, THE GREAT TRANSFORMATION IS THERE -
AND THAT IS THE FEELING OF HAPPINESS THAT YOU PERCEIVE
WHEN YOU SPEAK ABOUT THE VIBRATIONS STREAMING FROM MY PICTURE , THIS IS HEALING -
THIS IS MY LOVE THAT YOU FEEL
BE HAPPY AND INSPIRED
BE HAPPY ABOUT EVERYTHING YOU MAY RECEIVE
DIRECTLY FROM THE TRUTHFUL DIVINE HANDS
WITH LOVE
YOUR MOTHER MATAJI MAHADEV SHIVA


Sai Ram, dear Shri Mataji. I am very happy for you and the whole world. At last our prayers have borne fruit, and the sufferings and misery for you and the world is slowly being blown away . Hallelujah, Hallelujah, Hallelujah. May God uplift our spirits and our souls. Give us strength, confidence and joy so that we can walk the path in beauty.
Oh, how happy we are for you. At last there is light to be seen on the horizon and in our hearts. Thank you, thank you, thank you for your being SAI. Om Shri Sai Ram Sai Shri Mataji, Om Namah Shivayah, Namaste Ma,
Hail, Hail, Hail to you thousandfoldedly
U.B.
Germany
Yes, dear U.,
SLOWLY the Polarity Reversal is succeeding ...
THANK YOU for your feeling.
You see GOD'S mills are grinding slowly
with the goal to make it good for ALL.
With LOVE
Mataji Mahadev Shiva