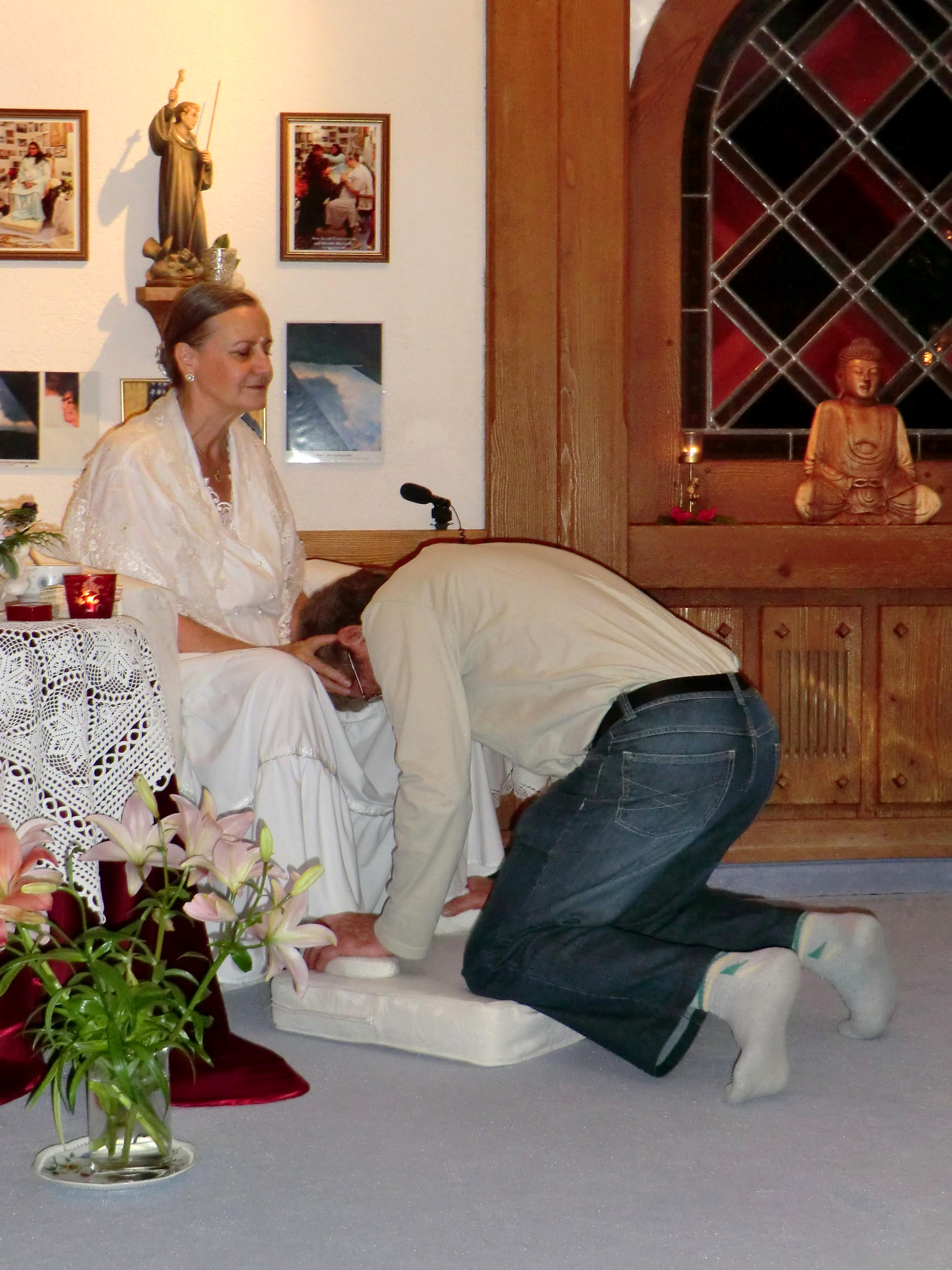 PRANAM

DEAR PARAMA SHIVAM,

Vanaja got another DIVINE DREAM
on September 4th night 2018 :

Vanaja is going to SHIVA TEMPLE.
When she is entering the SHIVA TEMPLE
2 EAGLES are sitting in front of the wall -
beside temple entrance.
Vanaja takes flowers to offer to GOD SHIVA
After POOJA Vanaja starts to leave SHIVA TEMPLE again
Suddenly she is shocked.
PARAMA SHIVAM is there
MATAJI PARAMATMA MAHADEV SHIVA
is allowing Vanaja to receive PADANAMASKARAM *

SHRI PARAMA SHIVAM touches Vanaja.
Vanaja gets strange feeling ...

BLISS is streaming into her Body ...
PARAMA SHIVAM smiles at Vanaja and gives to her
HOLY THEERTHAM **
It is so sweet like HOLY AMRITHAM***
Vanaja`s hands are wet by the HOLY THEERTHAM

Vanaja is very happy and deeply touched
and goes to the exit
THE SAME 2 EAGLES now are there
in front of the wall ...
THIS IS THE DIVINE DREAM OF VANAJA
What we believed is that
PARAMA SHIVAM was there in that TEMPLE
before Vanaja going to the TEMPLE
2 EAGLES are following SHIVA.
That day was very special day for us.
We even celebrated.
Please Bless us and Guide us
Pranam
Reddy & Vanaja
* PADANAMASKAR :
WORSHIP OF THE HOLY LOTOS - FEET
** HOLY THEERTHAM : HOLY MAGNETISED WATER
*** HOLY AMRITHAM : HOLY HONEY / NECTAR OF GOD

SHRI MATAJI MAHADEV SHIVA REPLIES :

YES, DEAR VANAJA,
YOU HAD ANOTHER DIVINE DREAM
WITH "THEERTHAM" -
HOLY MAGNETISED WATER
FOR YOUR BODY
I - SHIVA HAVE GIVEN IT TO YOU...

YES - I HAD BEEN IN THE TEMPLE BEFORE YOU
AND I WAS AWAITING YOU ...
YOU SEE SHIVA GRANTED YOU
PADANAMASKARAM ** -

GOD SHIVA HAS EVERYTHING IN HIS / HER HANDS
AND YOU RECEIVED
HEAVENLY BLESSINGS IN YOUR DREAM
THE TWO EAGLES YOU HAD SEEN
IN FRONT OF THE WALL OF THE TEMPLE
SYMBOLIZE MY BELOVED SPOUSE
SHRI SWAMI JESUS CHRIST
AND MYSELF - SHRI MATAJI MAHADEV SHIVA

I WANT TO EXPRESS MY JOY OF MY HEART
THAT YOU AND MR. REDDY HAVE OFFERED
YOUR LAND TO MY HOLY FEET -
AND TEMPLE CONSTRUCTION WILL START SOON ...
WITH LOVE AND BLESSINGS
MATAJI MAHADEV SHIVA
Comments :
Sai Ram, dear Shri Mataji, I put three white lotus flowers to your holy feet.
For your life, your task, your being and your love.
Om Shri Sai Ram Sai Shri Mataji Meena Ma Shiva, Om Namah Shivayah, Namaste Ma
U.B.
Germany

OM NAMAH SHIVAYA
DEAR U.B.,
WITH JOY AND THE THANKS FOR YOU FROM MY HEART I HAVE RECEIVED THE LOTUS BLOSSOM LEAVES THAT YOU PICKED AND OFFERED TO ME.
THE LOTUS FLOWER IS THE PUREST SYMBOL OF
DIVINE PURITY AND DIVINE LIGHT
YOU ARE IN MY HEART
MUCH LOVE AND BLESSINGS
MATAJI MAHADEV SHIVA
THANK YOU, THANK YOU FOR THE JOYFUL MESSAGE THROUGH THE DREAM OF DEAR VANAJA !
DIVINE TIMES CAN BE FELT, EVEN IF THERE IS CHAOS ALLOVER THE WHOLE WORLD!
THE MESSAGES OF YOU DEAR MOTHER MATAJI MAHADEV SHIVA ARE FULL OF HOPE, FULL OFLOVE, FULL OF BLISS !
THANK YOU THAT YOU SHOW US WITH YOUR MESSAGES THE NEW TIME THAT IS CHANGING NOW AND THAT YOU AND THE DIVINE KINGS ARE READY TO ACCOMPLISH THE NEW GOLDEN TIME ON EARTH!
LIGHTFUL TIMES FOR US ALL!
MUCH LOVE AND JOY,
M.C.
Romania
OM NAMAH SHIVAYA
DEAR M.C.,
YOU ARE ONE OF THE FEW WHO ALLOW THEMSELVES TO SEE WITH THE HEART
YOUR JOY AND YOUR HAPPINESS IS ALSO MY JOY AND MY HAPPINESS
MUCH LOVE
MATAJI MAHADEV SHIVA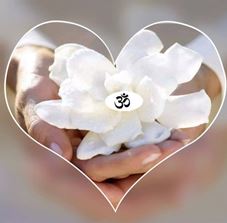 Har Har MAHADEV
U.B.
Germany
THANK YOU DEAR U.B.,
OM NAMAH SHIVAYA
MUCH LOVE
MATAJI MAHADEV SHIVA