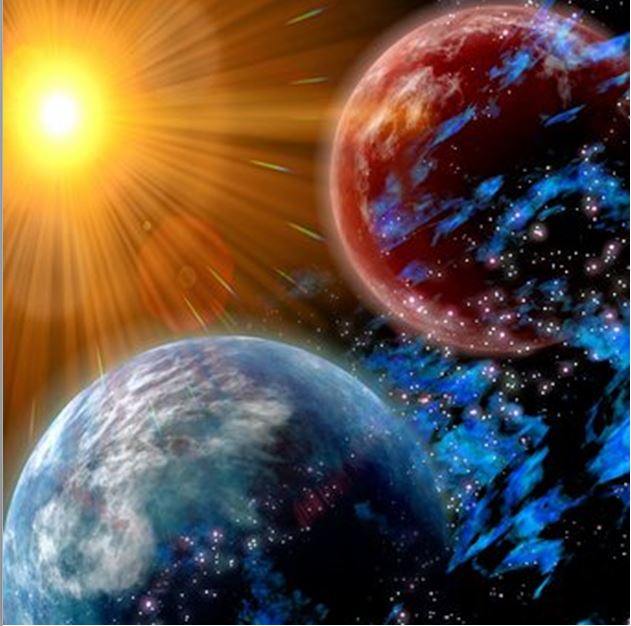 HUMAN BEINGS CONTINUE TO BE STUCK
IN A NEGATIVE SPIRAL -
WE CALL IT IN COSMOS
OVERDIMENSIONAL DISEASE

THE EARTH IS SO DARKENED - STILL -
SO POLLUTED - BAD THOUGHTS -
BAD ACTIONS
AND LACK OF LOVE
THE SUN HAS AGAIN COME SO MUCH
CLOSER TO EARTH
DURING THE LAST WEEKS
SO THAT THE DARKNESS
HAS BEEN LIGHTENED UP -
PLEASE ALSO REMEMBER ZELLIUS -
LARGEST MOUNTAIN OF LIGHT IN COSMOS **
ALSO HERE IRRADIATION OF THE EARTH
IS SO COLOSSAL AND INTENSIVE
THAT THE TRANSFORMATION SHOULD ALREADY
HAVE TAKEN PLACE ...
BUT - THE LIFELONG LIES
OF HUMAN BEINGS HAVE TO GO
MASSIVE AND DARK ARE THE UNTRUTHS -

THE UNTRUTH IN HUMAN BEINGS
ADHERING TO WRONGNESS
IS STILL SO BAD
IN MANY HUMAN BEINGS
THAT WORLDWIDE DRAMATIC -
DEADLY DISASTERS ARE TAKING PLACE
AND WHAT DOES IT DO WITH SHIVA
HERE ON EARTH?
MATAJI MAHADEV SHIVA -
THE GODDESS DESTROYING THE NEGATIVE
AND CREATING THE NEW

THE PURIFICATIONS - THE DECONTAMINATIONS
ARE AGAIN BEING CARRIED AND EXCRETED
THROUGH MY BODY
TO HELP MILLIONS UPON MILLIONS OF HUMAN BEINGS
TO CUT THROUGH THEIR OLD INCRUSTRATIONS
AND OLD BONDAGES,
TO LET THEM STEP FURTHER BEING RELEASED ...
YOU CANNOT IMAGINE
WHAT BODILY TORTURES AGAIN I HAVE
TAKEN UPON ME
MY ABDOMEN IS BURNING -
THIRD- AND FOURTH- DEGREE
PLEASE DO NOT MAKE THE MISTAKE
TO MAKE GOD RESPONSIBLE
FOR YOUR IMMENSE MISTAKES
WRONG DOING AND FRAUDS

HUMAN BEINGS HAVE DISTANCED THEMSELVES
FROM THEIR TRUE VALUE
THE TRUE JEWEL WITHIN
EACH INDIVIDUAL SELF
I CAN TELL YOU THE ONE THING :
IF WE WERE NOT THERE
AND IT WOULD NOT TAKE PLACE
THAT GOD FATHER • GOD SON
SHRI MATAJI VISHNU AND
SHRI MATAJI MAHADEV SHIVA
RESCUE THE WORLD,

IT WOULD PERISH
ALL WOULD BE DESTROYED !!
WITH THESE WORDS
AGAIN I WOULD LIKE TO MAKE IT CLEAR
THIS HERE IS NOT A KINDERGARDEN
NOT A PRIMARY SCHOOL
NOT THE SECONDARY LEVEL ANYMORE
IT IS THE FINEST HIGHEST UNIVERSITY
BUT - YOU STILL HAVE NOT UNDERSTOOD
THAT YOU HAVE TO LEARN UNIVERSALLY
AND IN ALL ACTIONS YOU SHOULD FLOW
IN FINE TUNING WITH GOD AND THE COSMOS -
IN ACCORDANCE WITH THE HEAVENLY
AND THE EARTHLY LAWS
STILL THERE ARE THESE DESTRUCTIVE EMOTIONS -
AND AGAIN AND AGAIN
MONEY ... MONEY ... MONEY ... MONEY ...
A BIG OBSTACLE ...
INSTEAD OF DIVING INTO HARMONY WITH GOD
AND DIRECTING YOUR LIVES TOWARDS THE DIVINE
AND CONCENTRATING
ON THE COMING DIVINE DESCENT :
SHRI SWAMI SATHYA SAI BABA AND
SHRI SWAMI JESUS CHRIST
STILL THERE IS THIS OVERDIMENSIONAL
POLLUTION OF THE EARTH -
THE DISEASE OF HUMAN BEINGS
THE BRUTALIZATION -
THE DISTANCING OF ONE´S TRUE SELF
STANDING IN THE WAY
THAT MEANS THAT EVERYONE
STILL IS CHALLENGED TO WORK
THAT THE CHANGE IS COMING
THAT THE HEAVENLY KINGS
ARE ABLE TO DESCEND
THE POINT HERE IS NOT ONLY THE WASTE
THE PLASTIC - WASTES BEING PRODUCED
BY MANKIND
NO - THE APPROACHES GO MUCH DEEPER
AND HUMAN BEINGS MUST LEARN
ALSO TO GET AWAY FROM EATING MEAT !
HUMAN BEINGS MUST REALIZE
THAT THEY ARE NO LONGER
LIVING IN HARMONY WITH NATURE

THEY ARE SPREADING GLYPHOSATE AND
INSECTICIDES AND LIQUID MANURE ...
SO THAT IN MANY PLACES THE GROUNDWATER
HAS COLLAPSED ...
EVERYTHING IS INTERRELATED WITH EVERYTHING!
PLEASE TELL YOURSELF:
"I BEGIN SLOWLY TO CORRECT
MY BIG MISTAKES"
BEGIN NOT TO EAT MEAT TWO DAYS A WEEK
THEN YOU INCREASE THE DAYS
IN THE NEW AGE THE ANIMALS WILL RECEIVE
A VERY DIFFERENT SPECIAL HIGH IMPORTANCE :
YOUR BROTHERS AND SISTERS -
TENDER CREATURES OF THIS EARTH!
NONE OF THESE TENDER CREATURES
SHOULD BRUTALLY HAVE TO LEAVE THEIR LIVES
SO THAT HUMAN BEINGS CAN SATISFY
THEIR HEDONISM !
HOW OFTEN A HUMAN BEHAVES LIKE AN ANIMAL,
A TIGER FOR EXAMPLE -
WHO FINALLY AFTER SOME DAYS
GETS ITS PREY BETWEEN ITS TEETH ...

THE DRAMATIC CONTAMINATIONS
THAT HUMAN BEINGS HAVE INFLICTED
UPON FAUNA AND FLORA
MUST BE RELEASED
BUT STILL SHIVA IS SUFFERING FROM
THE POISONING - THE FALSEHOOD
THROUGH HIS / HER BODY ...
THUS YOU NEED NOT WONDER:
WHEN IN BIG PARTS OF THE WORLD
WE HAVE LARGE FIRES ...
IT IS THE RESPONSE TO THE
NEGATIVE CHANGE IN YOUR HEARTS
BECOME PURE
IN YOUR THINKING AND ACTIONS
EVERY TRANSFORMED STEP
FOR THE BENEFIT OF ALL
MAKES THE EARTH HEAL ...

OM SAI RAM
OM NAMAH SHIVAYA
NAMASTE
SHALOM
HALLELUJA
ASSALAM ALAIKUM
AMEN

WITH LOVE
MATAJI MAHADEV SHIVA
* Facebook and Webseite

WHY IS MOTHER EARTH BURNING
August 11th, 2018

** ZELLIUS
INFORMATION FROM COSMOS
October 20th, 2018

ZELLUESS -
THE HIGHEST AND PUREST GEMSTONE IN COSMOS
February 22nd, 2018
Comments :

BELOVED SHRI MATAJI MAHADEV SHIVA

INFINITELY SAD AND DEEPLY SHAKEN
ARE OUR HEARTS OVER YOUR SEVERE
CARRYING AND REDEEMING FOR
THE ENTIRE MANKIND.
NO ORDINARY HUMAN BEING COULD ENDURE
SUCH A SERIOUS OEDEAL
ALL THAT OUT OF INFINITE
GREAT DIVINE LOVE.
WE HOPE AND PRAY FOR
THE GREAT DIVINE SALVATION
OF YOUR CARRYING AND SUFFERING
FOR THE ENTIRE MANKIND.

WITH LOVE, HUMBLENESS AND INFINITE GRATITUDE
M .and H. W.
Romania-Germany
Jay shree RAM
D.C.
India

Om SHRI SAI RAM SAI SHRI MATAJI, Om Namah Shivayah, Namaste Ma,
THANK YOU FOR BEING SAI AND FOR YOUR MESSAGES !
Greetings from my heart
U.B.
Germany

Jay shri Ram 🌹🙏🌹
A.S.
India
Om Namo Shivay
R.B.
India
O GOD MOTHER, O GOD MOTHER, HOW YOU HAVE TO SUFFER FROM US ALl
,
I DO NOT HAVE THE WORDS FOR THAT, I FEEL THE HUMAN BEINGS AND
OFTEN I DO NOT FEEL WELL BECAUSE THE ENERGY IS SO NEGATIVE WITH THEM .
AND THEN I THINK OF YOU HOW YOU FEEL ALL THE HUMAN BEINGS AND WITH YOUR DIVINE LOVE YOU STILL WANT TO SAVE US AND YOU CLEAN US AND HELP US ALTHOUGH WE DO NOT DESERVE IT, ONLY A DEAR DIVINE MOTHER LOVING HER CHILDREN IS DOING THAT !
FORGIVE US DEAR MOTHER, FORGIVE US!
I SLOWLY I BEGIN TO CORRECT MY BIG MISTAKES !
MUCH STRENGTH AND LOVE
SHRI MATAJI MEENA MA MAHADEV SHIVA! OM NAMAH SHIVAYA!
M.C.
ROMANIA- GERMANY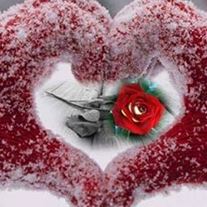 V.I.
Italy