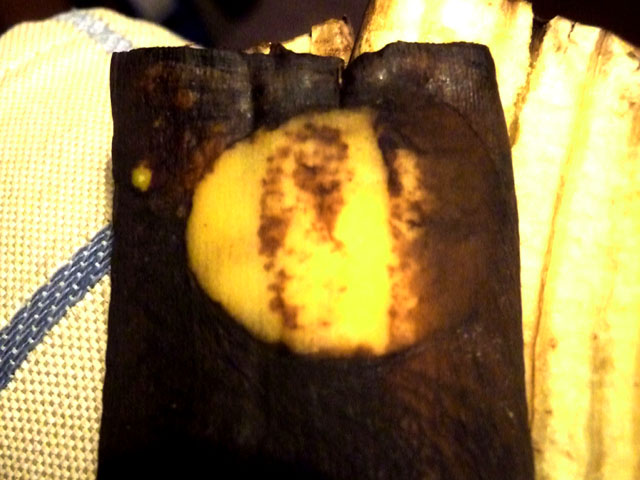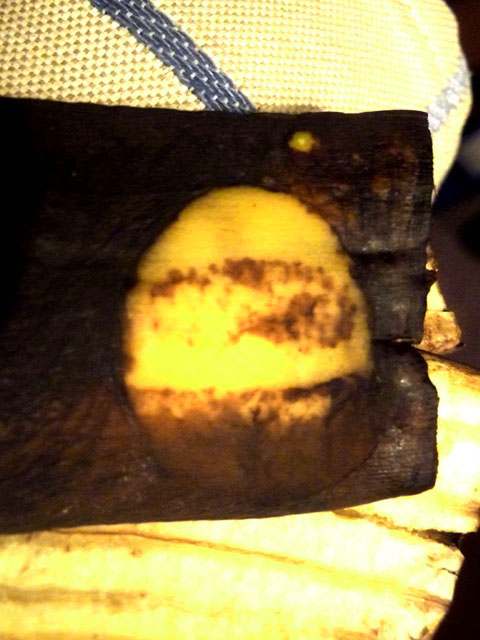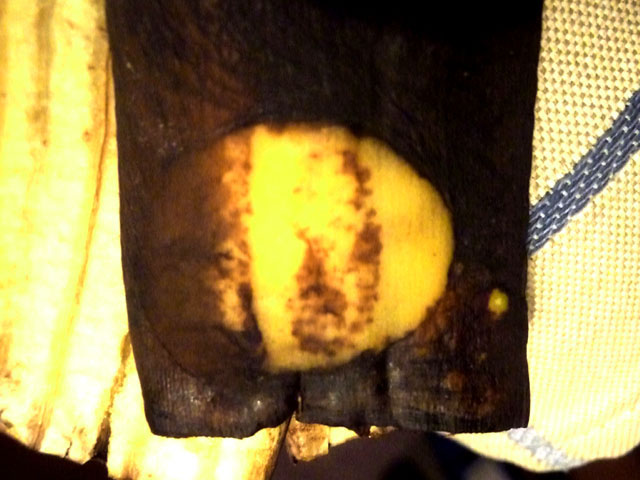 SAI RAM, dear friends,
We remember the DIVINE picture "EASTER 2015 -
NEW LIFE IS CREATED" - March 21st, 2015 -

The MOON being transformed into an OPENING EGG with the CHICK -
and SHRI SWAMI SATHYA SAI BABA holding the NEW BIRTH - symbolized in the EGG and the CHICK.
Now we have another wonderful EASTER -PRESENT:

1) SHRI MATAJI MEENA MA has removed the label of a sweet organic banana and at the very same moment GOD reveals to us a dancing GODLY-LOVING-COUPLE !
The GODDESS is wearing a pale-white long gown and if we immerse our look into the gown we are realizing there a RABBIT - squatting and looking to the left.

At the right in the dark sweet skin of the banana we see
SHRI SWAMI SATHYA SAI BABA`S Profile and HIS whole Face looking into the EGG and towards the DIVINE-LOVING- COUPLE.

2)Turned the picture 90° from right to left we perceive a very beautiful LIGHT- EGG with the DIVINE LETTERS:
M A I S A S A I as GOD`S decoration in a ribbon-style.
SWAMI`S previous PROFILE becomes the DIVINE HOLDER of the EASTER- EGG = SHIVA´S LINGAM - NEW BIRTH - NEW CREATION

3)Turned the picture again 90° from left to right we recognize a very lovely sweet EASTER-RABBIT sitting instead of the DIVINE LOVING - COUPLE, looking from left to right into the
DIVINE LETTERS and FORMS of GOD.
GOD is absolutely the DIVINE CREATOR of ALL CREATION …
Much LOVE
Shri Mataji Meena Ma