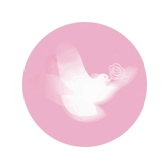 SHRI MATAJI MAHADEV MEENA MA SHIVA'S
SELFLESS WORK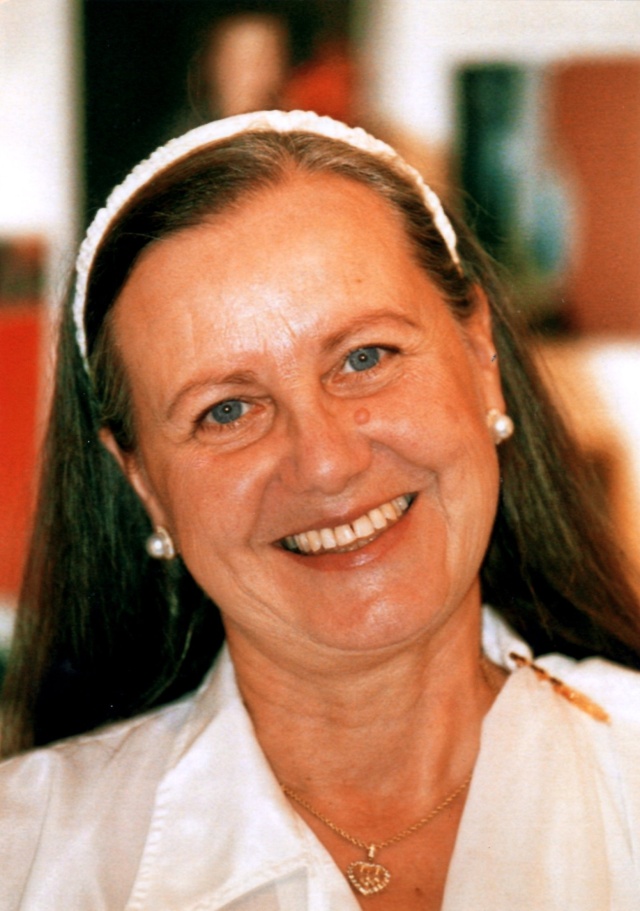 SHRI MATAJI MEENA MA MAHADEV SHIVA 's
life is devoted to serving others.
Born in 1946 in Frankfurt on the Main as the daughter of a Protestant pastor and a Catholic mother, SHRI MATAJI MEENA MA feels HERSELF at home both in the Catholic as in the Protestant faith.

HER diary where MATAJI makes regular entries, becomes HER "worldly friend", conducting dialogues with HER DIVINE friend JESUS CHRIST.
Since early childhood MATAJI has also perceived GOD 's MOTHER MARIA as a loving patron saint. Already early in life SHRI MATAJI has fulfilled HER obligations only after consultation with GOD, and MATAJI is deeply moved to help people, in a selfless way and together with GOD. Giving Spiritual Guidance is HER loving purpose!

SHRI MATAJI MEENA MA's deep LOVE to GOD knows no conditions, MATAJI doesn't ask anyone about his religion or origin.

Since the year 2000 SHRI MATAJI MEENA MA has been serving selflessly in accordance with GOD, bestowing GOD 's BLESSING and answering questions tha t people pose to GOD - and if it is allowed, SHRI MATAJI receives an answer.
SHRI MATAJI 's giving is tireless, all the years, inland and abroad.
Please read the buttons: GLOBAL ALL-EMBRACING HELP
and the buttons: RECENT HOLY MESSAGES, DARSHAN-APPOINTMENTS and
SHRI SWAMI SATHYA SAI BABA and the MISSION of SHRI MATAJI MEENA MA.


SHRI MATAJI MEENA MA's books and CDs are deeply touching, awaking LOVE within the heart:
"Through The Fire Into The Light", MATAJI MEENA MA 's Autobiography,
"Glory in GOD", Healing Songs composed and sung and accompanied on the piano by MATAJI MEENA MA,
the very special, moving children`s book "Emmelie and Lisa Marie" with CD, spoken by SHRI MATAJI,
the CD "LIGHT MEDITATION"
and "YOU ARE GOD", a unique Photo Documentation opening the eyes and the heart so that we may see GOD in ALL, in daily life – whether on a piece of bread, a flower or in the firmament. Here you find a small selection of HOLY PICTURES - all in all now over 14.000.

SHRI MATAJI MAHADEV MEENA MA SHIVA's projects inland as abroad serve health, self-education, culture and trust in GOD as well as the belief in all the religions on this earth!
SHRI MATAJI MEENA MA MAHADEV SHIVA respects everyone 's religious beliefs and goes beyond showing people the direct way to GOD in clear awareness. SHRI MATAJI inspires the belief of UNITY and LOVE to grow in all hearts.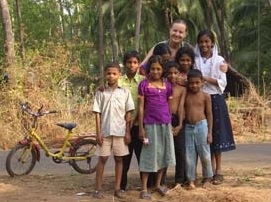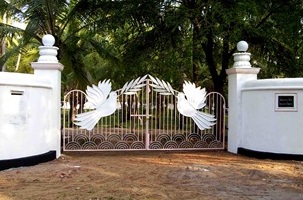 Children waiting for MATAJI Portal of " ADOBE OF LIGHT"
SHRI MATAJI MEENA MA 's planned project "ABODE OF LIGHT" in Kerala/India includes a school, a nursery school as well as education in inner and outer health. The project needs strong support so that MATAJI MEENA MA can lead people to health at all levels, education in the inside and outside world and the HOMECOMING.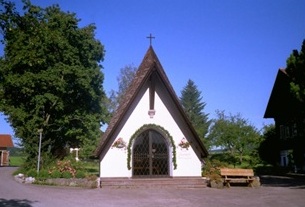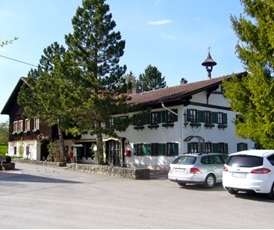 SHIVA SHANTI SOCIETY Registered with CHAPEL
SHRI MATAJI MEENA MA's project at the SHIVA SHANTI ASHRAM "ST. MAGNUS" includes an Ashram – like a monastery - , where people live, reside and are accompanied by MATAJI MEENA MA's LOVE and GOD`s LOVE in UNITY.

In order to support this AHRAM the MOTHER needs helping hands and financial support. Any help is welcome!. SERVING selflessly – Help for your fellow men!

SERVING at SHRI MATAJI MEENA MA 's locations has been initiated directly by GOD.

Serving selflessly helps people to purify their heart and to fulfil: "I do something good – my heart will be cleaned!"

Serving selflessly frees people from sin and gives them a heart that is open and free – and this leads to HEALING at all levels!

Serving means cleansing and relief of the soul, the heart being filled with joy and beautitude, it means that the soul will be stabilized and will be freed from Karma.

Whoever wishes to support SHRI MATAJI MEENA MA 's selfless projects is heartily invited by MATAJI MEENA MA !

SHRI MATAJI MEENA MA has boundless LOVE – for GOD, for people, for all living beings, plants and the universe.

And how important it is for SHRI MATAJI MEENA MA to give these locations to the people with HER loving hands so that they find PEACE and CONTEMPLATION, that they may go to places where they find all that - and true joy in their hearts!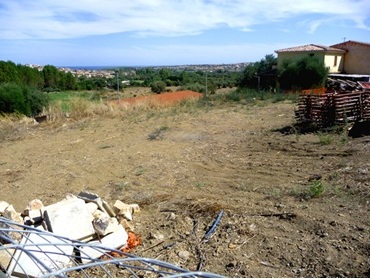 The Parcel of Land for the TEMPLE "CASA DELLA LUCE"
The next project, in Sardinia, is also a TEMPLE and a HEALING PLACE. Construction begins in 2012 and needs 2 to 3 years until completion. MATAJI MEENA MA will also bestow DARSHAN there, teaching the people the DIVINE VALUES and how to live in accordance to them.

And that means that people renew their thoughts, their doing to the point where the HEART leads the mind – and this is UNIVERSAL HEALING. Through this process, people achieve inner and outer PEACE.

SHRI MATAJI MAHADEV MEENA MA SHIVA helps people suffering from loneliness, depression, sickness, burn-out, from the loss of a loved one, whether partner or children, and also helps with terminal care – so that the soul can go home in PEACE.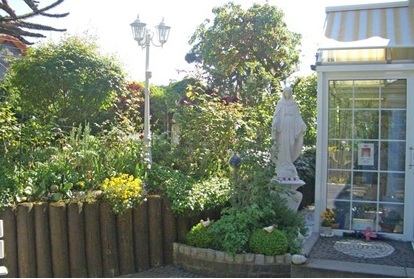 TEMPLE "TEMPEL DER LIEBE" in Hofheim/Taunus
In the meantime, SHRI MATAJI MEENA MA also serves at the TEMPLE "TEMPLE OF LOVE" in Hofheim/Ts, also there the HIGHEST LIGHT OF PEACE is flowing, and fosters health at all levels.

SHRI MATAJI MEENA MA knows no limits, SHE gives LOVE and JOY to the SOUL. Every DIVINE question can be posed to MATAJI MEENA MA and MATAJI passes it on to the COSMOS – and the soul receives a clear answer!

This active communication with GOD has impressed MATAJI ever since HER childhood and MATAJI offers in HER picture galleries at the "TEMPEL OF LOVE" and at the TEMPLE OF LOVE "ST. MAGNUS MARIA ZU LIEBEN" a selection of 13,000 photographs so that the souls learn to see and recognize GOD in all and everything.

Those HOLY PICTURES that MATAJI MEENA MA receives from GOD and that MATAJI photographs signify the message: this is "VIEWING GOD IN ALL".

It is MATAJI MEENA MA's LOVE, through which SHE communicates. Already as a child MATAJI had this LOVE and communication with GOD. MATAJI MEENA MA has always felt that in HER HEART GOD is at home.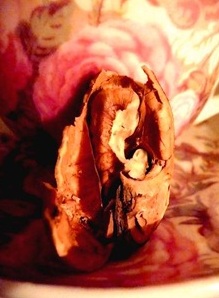 MADONNA AND CHILD IN THE NUTSHELL

October 2011

MATAJI MEENA MA asks a helper, "Would you like to eat a peace of the walnut?"
As MATAJI MEENA MA cracks the nut – wonderful: MADONNA and CHILD!
This is what MATAJI MEENA MA likes to share with all – the loving GRACE OF GOD!

Because SHRI MATAJI MEENA MA had spent many lives in monasteries, HER prayers have a special impact.

Therefore MATAJI MEENA MA wishes PEACE to all souls – and PEACE in the universe and a good homecoming in the universe.


Addresses:
TEMPLE "TEMPEL DER LIEBE", Hofheim/Taunus, Am Steinberg 23, 65719 Hofheim
TEMPLE OF LOVE "ST. MAGNUS MARIA ZU LIEBEN", Unterreuten 51, 87637 Eisenberg-Unterreuten

info@mataji-meena-ma.org
www.mataji-meena-ma.org (here also see TESTIMONIES OF THE HEART)
Youtube, Facebook, Paypal